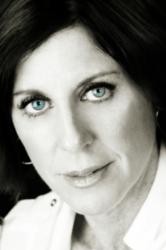 "Author Kate O'Reilley knows how to tell an enthralling story. She grabbed my attention on page one and kept it through the entire novel."

-- Regina, 5/5 stars, Amazon and Goodreads Reviewer
Denver, Colorado (PRWEB) February 26, 2013
In her debut medical thriller, Dr. Sherry Gorman chronicles the horrors and corruption that occur when medical and legal worlds collide. In 2009, a surgical scrub technician infected with hepatitis C admitted to stealing syringes of fentanyl (a highly potent, intravenous narcotic), secretly injecting herself with the drug, and then using the contaminated syringes as replacements that were used on patients. According to investigations conducted by the Colorado Department of Public Health and Environment, her actions placed at least 4,700 patients at risk, and over two dozen patients became infected with hepatitis C. One of those infected patients was under the care of Dr. Sherry Gorman, who was ultimately sued for medical malpractice (District Court, City and County of Denver, State of Colorado, Case No. 2010 CV 4498).
Forbidden by her attorney's to speak to others about the lawsuit, Dr. Gorman found herself isolated from her peers. She was forced to deal with feelings of guilt, self-doubt, grief, humiliation, and anger on her own. For a doctor trained to do no harm, the accusations levied against her challenged her very existence.
When the situation finally came to a close, Dr. Gorman felt obligated to document her experience. Her overriding goal was to share her very personal account of a medical malpractice suit. In doing so, Dr. Gorman challenges the unspoken rule amongst doctors which dictates that they never talk openly about lawsuits. This reluctance to speak out further adds to the stigma and trauma faced by physicians going through such a crisis.
Although "It's Nothing Personal" is a work of fiction, it is inspired by Dr. Gorman's journey through her own personal hell. It is a beautifully composed and powerfully written tale of sadness, corruption, and eventual survival.
"'It's Nothing Personal' is a riveting depiction of a justice system gone wrong, and the doctors that must pay high malpractice costs in order to practice . . . This is an immensely powerful book that will open your eyes to things you did not know you needed to worry about." -- Literary R & R
Dr. Sherry Gorman has been practicing anesthesia for twelve years. She has authored two novels. Although "It's Nothing Personal" and "In Good Hands" are vastly different stories, they are both captivating medical thrillers that will keep you holding your breath until the last page is finished. "In Good Hands" will be released in June 2013.
Recently, Dr. Gorman has been featured on both local and national media sites, including KUSA 9News, KOA 850, and The Daily Beast.
If you are interested in finding out more information about Dr. Gorman/Kate O'Reilley or booking her for an interview, feel free to download or print any documents or material available in her press kit, available at http://www.kateoreilley.com. Please also feel free to contact the Publicity Department at Quandary Publishing via email at quandarypublishing(at)gmail(dot)com or via phone at 720-989-4478.
IT'S NOTHING PERSONAL (Quandary Publishing; $15.99 paperback; $4.99 eBook; ISBN 978-0-9886633-1-2)
###