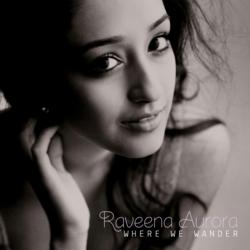 Brooklyn, NY (PRWEB) February 19, 2013
Within the past two months, bohemian folk-pop songstress Raveena Aurora has gained much anticipated momentum for the release of her debut EP, "Where We Wander". The release of her first single and video, "Grey Eyes" (released December 4th, 2012), has garnered over 40,000 plays on SoundCloud and over 8,200 views on VEVO.
Raveena's single has been featured on multiple blogs including Birp.com, The Kollection and The Music Ninja, and the singer/songwriter was also named one of the top 5 unsigned artists to look out for in 2013 by Bill Werde, Editorial Director of Billboard Magazine, commenting on Raveena's "singularly great voice" through his Twitter account.
Drawing inspiration from grey eyes, sunlight, wanderlust, broken lighters, and broken hearts, 'Where We Wander' is a beautiful conglomerate of colorful lyrics, carefully constructed string arrangements, and sweet, soulful, mesmerizing vocal stylings, all dipped in a warm, folk aesthetic. Raveena's debut EP will be released via iTunes on February 19th, 2013. For a first-hand preview, the entirety of her new EP is currently streaming on SoundCloud.
As she gears up for the next phase of her career as an artist with her eyes glued to the long road ahead, Aurora describes the balance she seeks to remain grounded while constantly evolving.
"I love passionately, feel very intensely, and fall hard face down, broken nose. I'm a million different personalities and thus, a million different perspectives. Like my personality, my music initially comes off as sweet and calm, but when you listen a bit closer, you find cracks and lachrymose words tangled and tinged with regret and newfound wisdom from past mistakes."