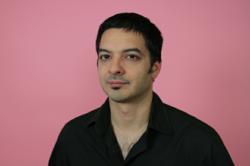 When it comes to flirting tips for guys, a little bit of information can go a long way, including learning what not to do.
San Mateo, CA (PRWEB) February 28, 2013
Men who learn to avoid common and unsuccessful methods of flirtation are always going to stand a head above other men in the dating arena, says Dating Expert Carlos Xuma in his new report.
"When it comes to flirting tips for guys, a little bit of information can go a long way," Xuma says. "Part of learning how to flirt involves learning what not to do. Flirting is like walking a tightrope. A tightrope walker who freezes never gets anywhere. A tightrope walker who leans too much to one side might regain his balance, but end up stuck in the middle. And of course the tightrope walker who throws caution to the wind and jumps in with practice or disregarding caution is going to end up falling flat on his face."
In fact, Xuma says in his report on guys' tips for flirting, a common mistake that men make is one of the easiest ones to avoid.
"For instance, men too often confuse compliments with flirting," Xuma says. "It is important to realize that paying a woman a compliment is not an effective method of flirting. It does not allow a guy to distinguish himself from any other guy out there. It is old hat, so to speak. A compliment is commonplace, boring, and essentially ineffective."
That's just one of the all-important tips that Xuma shares with single men around the world in his new report.
Instead, as Xuma explains in his guys' flirting tips, teasing is a much more effective method of flirting.
"Flirting is all about creating interest and attraction," says Xuma. "Paying someone a compliment doesn't do either one of those things. However, a gentle teasing style is a great way to spark interest. It also conveys self-confidence, wit, and a sense of humor. In a way, it is about a man learning to make everything he does count double time. The dating world is competitive. A guy should — must, in fact — learn how to distinguish himself so he stands out from the crowd."
Studying flirting tips for guys that work is one of the best ways to do that, Xuma says. But study alone will not cut it.
"Men need to learn what works and what doesn't and then get out there and meet women," he says. "Only hands-on field experience will truly help a man improve his flirting techniques. It just takes a little bit of time and energy but the pay off will be amazing."
Carlos Xuma has been a dating expert and attraction adviser for more than 10 years. He is the author of The Bad Boy Formula, Secrets of the Alpha Male, the Girlfriend Training Program, and numerous other books and articles. Xuma has appeared on ABC and CBS television, as well as Playboy radio. He has spent years teaching hundreds of men flirting tips for guys, including how to pick up women, and how to meet women through his website, http://www.attractwomen.com.
For more information, visit Carlos Xuma's website at http://www.carlosxuma.com.