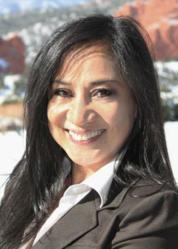 Colorado Springs, Colo. (PRWEB) February 20, 2013
Garden of the Gods Club, a private country club and luxury resort in Colorado Springs, is pleased to welcome Bliss Krucas, Thomas Schwagart, and Claire Seiffert to its talented team. Krucas, Schwagart, and Seiffert have more than five decades of hospitality experience between them.
As a sales manager for Garden of the Gods Club, Krucas will be focused on selling event space and Lodge guest rooms. She has a Bachelor of Arts degree in Mass Communication from Trinity University of Asia, as well as more than a decade of hospitality experience in the Colorado Springs market. Krucas specializes in account management, client care and growing sales in a competitive market. She has worked at both the Antlers Hilton Hotel and Cheyenne Mountain Resort as a sales manager focused on the corporate, religious and government markets, including high-profile military groups. Krucas has also worked as a catering director at the Crowne Plaza. When she is not working, Krucas enjoys giving back to the community as an active volunteer for Home Front Cares, which supports the military community. She is also involved with the Benet Hill Monastery and plays a key role in raising funds as a chairperson for the annual Picnic in the Pines.
Schwagart, who will serve as Garden of the Gods Club's membership assistant, is an alumnus of Arizona State University. He has more than 25 years of hospitality industry experience and has lived in Colorado Springs for more than 20 years.
Seuffert, administrative assistant, is a native New Yorker who recently moved to Colorado Springs from Narragansett, Rhode Island. Prior to joining the team at Garden of the Gods Club, Seuffert served as the accounting manager for The Dunes Club for more than 20 years.
About Garden of the Gods Club
Garden of the Gods Club is a legendary private country club featuring a 27-hole championship golf course, fine and casual dining, a sports club, a recreation center, a spa and salon, outdoor and indoor tennis courts, two swimming pools, 69 luxury guest rooms, private event space and breathtaking views of Pikes Peak and the world-famous Garden of the Gods Park.
To learn more, please visit Garden of the Gods Club's website at http://www.gardenofthegodsclub.com.
About Sunrise Company
For more than 40 years, Sunrise Company has been developing and building America's finest country club communities. Along with Garden of the Gods Club, Sunrise is currently developing Toscana Country Club in Indian Wells, Calif., and Royal Oaks Country Club in Houston, Tex. Sunrise Company's record of achievement includes Indian Ridge Country Club and co-development of PGA West.
NOTE TO EDITORS: High-resolution photos of Krucas, Schwagart, Seiffert, and Garden of the Gods Club are available by request.