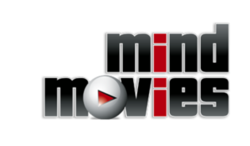 If each person focuses instead on giving 100% each day, each person will find the relationship much more fulfilling.
San Diego, CA (PRWEB) February 21, 2013
Personal development author and Mind Movies co-founder Natalie Ledwell released 4 tips to a long and happy marriage today, coinciding with a new report released by the UK-based Marriage Foundation revealing that the divorce rate among couples is actually much lower than expected.
A recent study commissioned by the Marriage Foundation found that the divorce rate for couples after they have been married for ten years or more was the same as it was in the 1960s – roughly 39 percent.
According to Harry Benson, Communications Director at The Marriage Foundation, a couple who married in 2013 has the same chance of getting divorced after ten or more years of marriage as a couple who married in 1963.
"All the change in divorce rates since the 1960s have occurred during the first ten years of marriage," said Benson. "After ten years of marriage, there's the same chance a couple who marry in 2013 will keep the vow 'death do us part' as there was forty years ago."
According to personal growth guru and Mind Movie co-founder Natalie Ledwell, couples that focus on giving 100% in the marriage will have a much higher likelihood of maintaining a long and happy union.
"Marriage is a partnership," shares Ledwell. "Going into a marriage thinking you'll give 50% provided your partner does the same is a recipe for disaster and disappointment. If each person focuses on giving 100% each day, each person will find the relationship much more fulfilling."
To read Ledwell's 4 tips to a fulfilling long term relationship, visit: http://www.mindmovies.com/blogroll/post.php?id=20
Over 1 million people worldwide have already received Natalie Ledwell's free pre-made Mind Movies, which are dynamic, moving video vision boards that help viewers visualize and achieve their goals faster and easier than they ever thought possible.
To find out more about Mind Movies and to download 6 free pre-made Mind Movies, visit: http://mindmoviestv.com
About Mind Movies:
Founded in 2007, Mind Movies' mission is to help empower people from all over the world to visualize their goals and manifest their greatest dreams and desires. Mind Movies has touched the lives of over 1 Million people around the world and is headquartered in downtown San Diego, California.
Company Contact Information:
Mind Movies
Media Relations
113 West G Street #122
San Diego, CA 92101
http://mindmoviestv.com