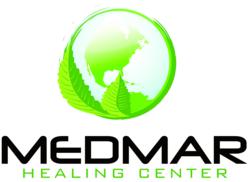 (PRWEB) February 19, 2013
Throughout the Christmas holiday season, many families in the area lacked basic necessities, such as food. MedMar Healing Center teamed up with several other businesses in the area in order to collect nearly a ton of food for the Second Harvest Food Bank, one of the largest food banks in the country. Their collective efforts resulted in 1,834 pounds of food that could be distributed to local families in need.
"Being able to participate in the food bank is a great thing, and we were honored to help out," explains Douglas Chloupek of MedMar Healing Center. "We look for ways to give back to our community and support them. Helping to provide food for those in need is an important way to get involved."
The food drive was held from October 2012 through mid-January 2013. The emphasis was on trying to get food to people who needed it during the holiday season. MedMar offered a $1 credit (up to $10 daily) for each canned good that their members brought in to donate to the cause.
MedMar Healing Center will be teaming up again with other businesses to help Second Harvest Food Bank with their next food drive, which begins on May 1, 2013. Second Harvest Food Bank distributed 45 million pounds of food to low-income people last year. It serves those in Santa Clara and San Mateo counties.
"Now is the time for our members, and others who want to get involved, to start thinking about participating in the next drive," added Chloupek. "Non-perishable canned goods can be picked up while on sale so they are ready to go when the food drive begins. They may be small cans, but they go a long way toward helping others in the community."
MedMar Healing Center is located in downtown San Jose at 170 S. Autumn St. They provide a full range of medical marijuana products for Prop 215 patients, flowers, concentrates, edibles, tinctures, and more. For more information, visit http://sjmedmar.com, or call (408) 385-9600.
About MedMar Healing Center
Located in downtown San Jose, MedMar Healing Center dispenses high-quality medical marijuana to Prop 215 patients. Their menu of medical marijuana products includes flowers, concentrates, edibles and tinctures. Their mission is to provide medical marijuana in a local, affordable and safe environment. For more information, visit their Website at http://sjmedmar.com.
# # #