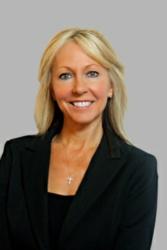 Rachel is the ideal choice to direct the marketing programs of our apartment communities.
Jacksonville, FL (PRWEB) February 19, 2013
Finlay Management, Inc., has chosen industry veteran, Rachel Crew to oversee marketing efforts for the company's expanding portfolio of apartment communities.
Crew has served in executive roles for major management companies such as AIMCO, Trammell Crow, and Walden Residential. As Director of Marketing for AIMCO, she was responsible for the marketing efforts of fifty-six communities – including marketing plans, collateral materials and model merchandising. At Walden Residential Properties, as Vice-President of Marketing, she supervised nine regional marketing directors. At CNC Investments, she served as National Director of Marketing.
In addition to her marketing background, she has served in various senior level operations positions including Vice-President of Operations and Sr. Vice-President of Operations.
Says Christopher Finlay, President of Finlay Management, "Rachel has been a dynamic property management professional for over 23 years and has a proven track record in marketing, leasing and operations. With her broad experience, Rachel is the ideal choice to direct the marketing programs of our apartment communities."
Rachel studied Business Management at Houston Community College, is a Certified Apartment Manager, and is active in the Houston Apartment Association.
Finlay Management, Inc., is a multifamily property management firm with a thirty-year history in market-rate/luxury apartments, affordable housing, and senior living. With offices in Texas and Florida, it focuses on fee management throughout Florida, Texas and the Southeast. An Accredited Management Organization (AMO) ®, the company is actively expanding and seeking third-party management opportunities. For more information, visit http://www.finlaymanagement.com.