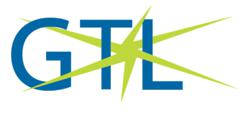 Integrating their solution into our product portfolio means every one of our customers can take advantage of this solution, not just those interested in internet video visitation.
- Anthony Bambocci, Chief Marketing Officer of GTL
Mobile, Alabama (PRWEB) February 19, 2013
Global Tel*Link (GTL) has established a strategic partnership with Renovo Software to bring Renovo's advanced Inmate Visitation Management Solution and Video Visitation technology to GTL's extensive network of correctional facility customers. The integration of Renovo's comprehensive inmate visitation management and scheduling software for traditional face-to-face, video and internet video visitation with GTL's products will result in a superior product that provides correctional facilities greater efficiencies and investigative tools.
GTL sought out Renovo Software, due in part, to their extensive technical expertise and a history of customer driven product enhancements. Anthony Bambocci, Chief Marketing Officer of GTL, stated, "We evaluated every major video visitation solution on the market – speaking to their customers and learning each system's strengths and weaknesses. We found that Renovo far exceeded the industry in not only video visitation capabilities, but also the comprehensiveness of their management solution. Integrating their solution into our product portfolio means every one of our customers can take advantage of this solution, not just those interested in internet video visitation."
GTL's decision to partner with Renovo was based on:

Reputation in the market
Comprehensiveness of the solution for all types of visitation
Feature set & flexibility to configure solutions based on customers' needs and policies
Number of customer deployments
Customer deployments at all facility sizes
Customer satisfaction
Hardware neutrality and non-proprietary video technologies
Scalability and proven track record with complex customers
Ability to integrate with GTL's technology platforms and solutions
For over a decade, Renovo's extensive customer base has provided input and feedback that has resulted in continuous improvement and refinement of their product. The outcomes of these improvements have been solutions that not only make facilities safer, but also more efficient with their limited resources. Tim Eickhoff, co-owner of Renovo Software, stated "Inmate visitation management is more than just webcams and monitors; it's about the comprehensive scheduling, management, and investigative tools that empower facilities to become more efficient." Eickhoff furthers, "By integrating our product into GTL's Offender Management System, GTL Genesis In-Pod Kiosk solution, and GTL Data IQ investigative tool, customers will see unprecedented efficiencies in every aspect of their operation. This is truly unique to the corrections market."
Advantages are not limited to the correctional facilities themselves as family and friends of inmates will also see greater access to the visitation process. With this offering, loved ones will be able to schedule a visit online, from GTL lobby kiosks or from their smart phone; allowing them to select a visitation method (internet or onsite) and visit time that is convenient for them. Visits are automatically confirmed by the software and if the inmate becomes unavailable (e.g. the inmate has a medical visit) family members receive automated email and phone cancellation notifications. Inmates are also able to schedule visits directly from their housing units on GTL's Genesis In-Pod Kiosk.
Beyond visit scheduling, correctional facilities will also have access to new technologies that will allow them to offer not only onsite video visits, but visits over the internet. Bambocci states, "It's important for GTL to offer solutions that reflect current changes in technology; internet video visitation is one of those offerings." With internet video visitation, family and friends can visit from the convenience of their home. Eickhoff adds, "Our development philosophy is to present options for the visitors. If they want to drive to the facility, they can easily schedule their visits online to ensure the inmate is available. If they are unable travel to the facility, either physically or financially, they may have the option of an internet video visit."
The integration of Global Tel*Link and Renovo Software, two leaders in their respective fields, streamlines visitation for friends and family as well as provides cost effective video visitation and advanced scheduling solutions for correctional facilities. The partnership will also provide a unique platform to further technological advancements in the corrections field while improving visitation experiences across the industry. For more information about this partnership and how current and potential Global Tel*Link customers can schedule a demonstration, please visit, http://www.gtl.net/lp/visitation/press.shtml.
About Renovo:
Renovo Software is a leading developer of software solutions for the video communications industry. The Minneapolis-based company designs, develops and supports software solutions that schedule, automate, and manage complex video networks. Applications include video visitation, courtroom arraignment, distance learning, telemedicine, and business videoconferencing. For more information, visit http://www.renovosoftware.com.
About Global Tel*Link:
As the leading provider of integrated correctional technology solutions, Global Tel*Link provides service to approximately fifty percent of inmates nationwide including service to thirty State Department of Corrections and fifteen of the twenty-five largest city/county facilities. To learn more about GTL's applications and solutions or to speak to a representative of GTL, please visit our website at http://www.gtl.net or contact us at 800.489.4500.
Media Contact:
Anthony Bambocci, Chief Marketing Officer
Global Tel*Link Corporation
phone: 888.222.3081 ex. 81105
email: anthony.bambocci(at)gtl(dot)net
website: http://www.gtl.net