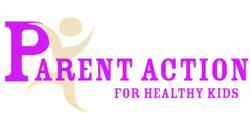 Teens say parents do matter -- a lot!
Farmington Hills, Michigan (PRWEB) February 20, 2013
Parents are invited to attend the Talk Early & Talk Often Parent Connection Conference and learn what teens are really thinking. Parents will hear from a panel of teens about what it feels like when privacy is invaded, what a parent can do when their teen wants to talk, why teens sometimes lie and what teens wish their parents would do more often. The conference is being held on March 2, 2013 in Livonia, Michigan for parents of middle and high school aged youth. This conference will be the first ever sex education conference exclusively for parents. Deadline to register is Friday, February 22, 2013.
A Centers for Disease Control survey showed teens are engaging in risky behavior. Of the high school students surveyed, 47% have had sexual intercourse, 15.3% of those had sexual intercourse with four or more persons during their life and 22.1% of those students who were currently sexually active had drunk alcohol or used drugs before their last sexual intercourse. (1)
Concerned moms and dads can breathe a sigh of relief though because parents do have the power to influence their teens' decision making. Most importantly, teens say parents do matter -- a lot!
A survey conducted by The National Campaign to Prevent Teen and Unplanned Pregnancy showed 46% of teens continue to say that parents most influence their decisions about sex, 80% say that it would be much easier to delay sexual activity and avoid teen pregnancy if they were able to have more open, honest conversation about these topics and just over 60% of teens and adults agree that the primary reason teens don't use contraception is because they are afraid that their parents will find out. However, most parents say that if they learned that their teen was using contraception, they would be unhappy that they were having sex but happy that their teen was using contraception. (2)
The Talk Early & Talk Often Parent Connection Conference will offer parents the opportunity to learn how to talk to their children about sex. The conference, loaded with workshops, will highlight the facts about sexually transmitted diseases, how to navigate through sexting, texting and social media, how parents can work together to support effective sex education and much more.
For additional information on the Talk Early & Talk Often Parent Connection Conference and to register, visit http://www.parentactionforhealthykids.org.
When on Twitter, be sure to use the hashtag #TPCC2013 when tweeting about the conference or when looking for tweets about the conference.
###
(1) Youth Risk Behavior Surveillance System: 2011 National Overview, Centers for Disease Control, National Center for HIV/AIDS, Viral Hepatitis, STD, and TB Prevention, Division of Adolescent and School Health. http://www.cdc.gov/healthyyouth/yrbs/pdf/us_overview_yrbs.pdf
(2) http://www.thenationalcampaign.org/resources/pdf/pubs/wov_2010.pdf With One Voice 2010: America's Adults and Teens Sound Off About Teen Pregnancy. The National Campaign to Prevent Teen and Unplanned Pregnancy. 2010.
Barb Flis, Founder of Parent Action for Healthy Kids, is an advocate for parents and a published parenting and children's health expert. Her focus lies in connecting families, schools and communities for the purpose of promoting the well-being of children's social, emotional and physical health. Her "parent-to-parent" approach has garnered her much praise and national media attention.