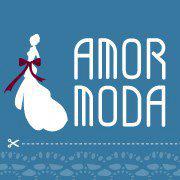 (PRWEB) February 19, 2013
Recently, Amormoda.com, a leader in the field of women's dresses, has launched its elegant collection of Prom Dresses 2013. According to Eason Chen, CEO of Amormoda.com, this new collection targets at the middle-end market.
This new collection comes in various styles and colors. These dresses are priced at about $150, including shipping cost worldwide. Ladies don't need to pay much money to look gorgeous.
"The middle-end market of women's dresses is huge enough, and we are committed to providing more choices for young ladies. Whether you want to look classic or modern, glamorous or elegant, we've got a gorgeous wedding dress for you at an amazing price," says, Eason Chen. "How to dress well for a prom, has been a favorite topic for girls. Our cheap prom dresses can help young ladies to grab the spotlight in a few seconds at affordable prices!"
Amormoda is a leading brand of women's dresses, and well-known for its low prices and quality products. This company specializes in the manufacture and retail of high-quality wedding dresses and special-occasion dresses, including bridesmaid dresses, wedding dresses, evening dresses, and prom dresses.
In addition to this, Amormoda.com has recently listed their best-selling dresses on the home page of Amormoda.com, including best selling bridesmaid dresses, wedding dresses, evening dresses, and prom dresses. People can save much time to find what are the hottest styles easily with some clicks of a mouse.
Founded in 2008, Amormoda.com is committed to developing a full range of women's dresses, including evening dresses, wedding dresses, and other special-occasion dresses. The company has a group of designers who create elegant designs for customers all over the world.
For more information or advice, please visit http://www.AmorModa.com/