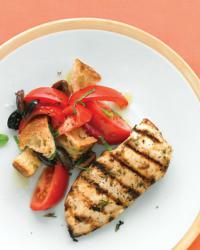 Monroe Wisconsin (PRWEB) February 20, 2013
St. Patrick's Day is the time of the year to celebrate Irish heritage. Most will celebrate this holiday by drinking green beer, wearing green clothing, and eating green food. Unfortunately beer, whether it is green or not, is not conducive to weight loss goals.
1. Make homemade green salsa and dip. Store bought salsa and dip have preservatives and sugars in the recipe which is not helpful in weight loss or fitness goals. An easy recipe for homemade salsa is to take a few green tomatoes, an onion, some peppers that can be hot or mild, a fresh lemon. Dice up the green tomatoes as finely as desired, dice up the peppers, and the onions. Stir them together and squeeze the lemon juice into the mixture while stirring. This will create a healthy salsa dip that is delicious. If the salsa is not green enough then add some green food coloring.
2. A super simple, yet festive snack for a St. Patrick's day party is green Jell-O. To ensure that this snack is healthy buy the sugar free box of green Jell-O.
3. A green veggie platter may seem very festive. But this is quite the contrary. There are many people out there that would be happy to see a healthy substitute. To add another touch of St. Patrick's Day flair to the platters add green food coloring to any dip.
With a little bit green food coloring, some creativity, and planning any St. Patrick's Day can be healthy and fun.