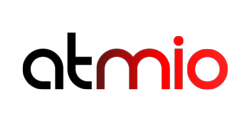 "Without information it is impossible to effectively target and optimize. The data we now provide to advertisers about their landing pages enable them to double-down on what's working and stop doing what's not working."
Santa Clara, California (PRWEB) February 19, 2013
Atmio today announced that it has added deep analytics to its mobile landing page platform. Insights provided by the new analytics include conversion rates for campaigns, variations, landing pages and location information for each visit.
"Targeting and optimization are the most critical steps in maximizing conversions for any mobile advertising campaign," said Brahma Illindra, vice-president of engineering for Atmio. "Without information it is impossible to effectively target and optimize. The data we now provide to advertisers about their landing pages enable them to double-down on what's working and stop doing what's not working."
Examples of deep insight provided by the Atmio platform include:

What percentage of visitors to a landing page actually submit a form
Which landing page in an A/B split test is driving the most conversions
Which Variation is driving the most conversions (Variations are a set of landing pages, each with different targeting parameters)
Which geographies are driving the most conversions
Based on these insights, advertisers can take action in the Atmio platform to optimize their campaigns for maximum conversions. The new analytics are available to all Atmio customers at no additional charge. All data captured by Atmio can be exported in Excel format for processing by third-party applications. Atmio plans to continue to add to its analytics capabilities in 2Q13, launching such insights such as location heat maps and correlation of landing page activity to rich media ad impressions.