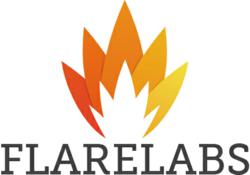 Laguna Niguel, CA (PRWEB) February 19, 2013
Flare Labs was born out of the demand modern internet-savvy customers are placing on the businesses they buy from. Their software and services enable businesses to build powerful and interactive online connections with their customers. The result is seen in connecting the customer with exactly what they are seeking, allowing businesses to maximize return on investment with every sale.
Company President Garrett Mann has a 12 year track record of building powerful instant-feedback websites like online booking systems, e-commerce sites, and price comparison systems. With the launch of Flare Labs, he is bringing these features within the grasp of small businesses. Mr. Mann says that, "Modern web consumers are more demanding than ever, they expect instant feedback and instant results. The personalized interactive web is the future for all business, not just big business. Small businesses need to empower their customers in order to gain their trust in this internet-based era."
Flare Labs web design services are based in the scientific method. Instead of looking at a website like an artist looks at a canvas, they use historical data from web-based experiments to determine what will get their clients the highest conversion rates, and effectively the highest initial return on investment. Once the web property is live, the ongoing evolutionary improvement process begins. Over 500 key performance indicators are tested and analyzed as the systems evolve and auto-adjust for maximum return on investment and client retention. By constantly transforming their client's websites based upon data they obtain from ongoing tests, Flare Labs allows their clients to stay highly competitive and a step ahead of their competition.
Software packages currently available for website optimization include plugins for WordPress, Nutshell CRM, and Infusionsoft.
More info on their website at http://www.flarelabs.com