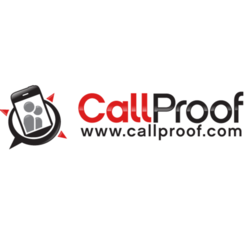 By using CallProof to automate the voicemail process, sales reps can gain 65+ hours of valuable selling time per year.
Nashville, Tenn. (PRWEB) February 20, 2013
CallProof sales software continues to help sales reps sell more by improving efficiency, this time with The Perfect Voicemail feature. The Perfect Voicemail allows sales reps to pre-record voicemail templates for each type of prospect they're calling and track the results.
CallProof has automated the process of leaving voicemail to save sales teams hours and hours of time, and to increase efficiency.
"Sales reps make 75 or more calls a day on average. This means they spend about 15 minutes a day, five days a week, 52 weeks a year leaving voicemails. That adds up to 65 hours a year. By using CallProof to automate this process, sales reps can gain 65 or more hours of selling time per year," said CallProof CEO Robert Hartline.
Watch a video to see how The Perfect Voicemail works, at http://perfectvoicemail.callproof.com
As with any sales activity, the calls can be logged and tracked within the software. Sales managers can use the information to see proof of activity from their sales team and reps can see what activities bring them more sales and leads. Messages are recorded and can be split tested to help sales reps find the perfect voicemail message to get return calls.
Sales reps can record a custom message for a vertical or specific types of customers. For example, they might record one message for prospecting and another for following up. The process is simple: A sales rep clicks to have the system call their phone. They then answer to record a voicemail. When ready to make a prospecting call, a rep simply goes to their list of contacts and clicks to dial a number. The software dials and will automatically leave the message if the prospect does not answer.
Done correctly, voicemail can bring in more leads. "Your voicemail message is a powerful lead management tool that can charm a prospect into calling you back," said Hartline. The problem is most salespeople leave vague and flat messages that are rarely returned.
Read what Hartline says are the most common mistakes sales reps make when leaving voicemail and how to improve, on the CallProof blog at http://callproof.com/5-voicemail-mistakes-you-dont-know-youre-making/
About CallProof
Call Proof is a relationship management app that allows owners and sales managers a simple way to see sales activities with very little input from sales staff. Typically salespeople resist CRM systems and simply don't use them, making them ineffective. CallProof automates face to face appointment reporting and call reporting into a simple mobile reporting system. Using the app, managers can know in real time know which salespeople are doing the right activities to be successful.
CallProof was designed by serial entrepreneur Robert Hartline who developed it for the sales team of his company Absolute Wireless, which was founded over 14 years ago. The app is being used by companies with as few as one salesperson to the enterprise that has hundreds of salespeople.
CallProof is available on iPhone and Android. No contract is required and customers get
an activity coach to help them fine tune their sales efforts.
Schedule a free demo or sign up for a free 30 day account to find out how CallProof mobile lead tracking software can improve sales with less effort at http://www.CallProof.com