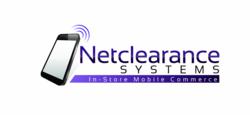 "Our company is centered on connecting the mobile customer to a physical store or service," said Netclearance CEO David Fernandez
(PRWEB) February 25, 2013
Netclearance Systems, a leading vendor of mobile marketing solutions for merchants, brands and hospitality providers, today announced the general availability of the Netclearance Platform – a powerful mobile marketing and advertising vehicle that provides tangible ROI and a holistic view of customers throughout the path to purchase. Among Netclearance's first customers is San Diego's Park, Shuttle & Fly, who leveraged Netclearance's white label solution to create the AirportConnections service for San Diego travelers.
The Netclearance Platform features patent pending proximity technology realized through matchbox-sized wireless sensors that provide end customers with relevant, personalized and actionable information. The solution is underpinned by real-time analytics and campaign management. These tools enable more effective customer targeting, and is highly customizable – ensuring that a company's brand and business objectives are fully realized in their mobile marketing efforts.
"Our company is centered on connecting the mobile customer to a physical store or service," said Netclearance CEO David Fernandez. "Once that channel is established we offer business owners like San Diego's Park, Shuttle & Fly a wide range of cloud-based mobile marketing, proximity, customer analytics, and secure payment options. This allows businesses to offer their customers many new value added services quickly and cost effectively."
The AirportConnections service powered by Netclearance alleviates the stress of parking by providing travelers with a number of services focused on saving time and money. These services include: real time flight information, airport status, direct connect to San Diego's Park, Shuttle & Fly for shuttle pickup, access to detailed airport maps, secure checkout, and promotions related to local services such as restaurants and gas stations. As the San Diego International Airport continues to expand, AirportConnections will evolve to meet the parking needs of travelers by adding new services and capabilities.
"AirportConnections helps our customers by providing up to date information and services when they need it. As a small business owner competing against the corporate parking lots, we feel this direct personal experience via a customer's mobile phone is a great competitive advantage – and initial feedback from our customers has been very positive," said San Diego's Park, Shuttle & Fly co-owners Rene and Alberto Cruz. "Working with Netclearance Systems has been very easy – once we described our needs, they were able to deliver a working system in a matter of weeks."
The mobile shopping market continues to grow at a rapid pace and is expected to influence over $600 billion in US retail sales by 2016 (Deloitte Digital 2012). Netclearance Systems addresses this growing need through their comprehensive, cost-effective platform for mobile customer engagement. More information on Netclearance can be found at http://www.netclearancesystems.com.
About Netclearance Systems:
Founded in 2011, Netclearance System's mission is to provide merchants, brands, retailers and hospitality providers personalized access to mobile customers through their stores or businesses. Using mobile applications, and indoor proximity sensors managed through a cloud-based service, Netclearance Systems provides it's customers with a full suite of mobile engagement touch points and analytics ranging from marketing, financial transaction, and product recommendation services. Leading merchants are leveraging the Netclearance Platform to drive increased customer loyalty and save their mobile customers time and money. Netclearance Systems is a privately held company based in San Diego, California.
Follow us on Twitter: https://twitter.com/netclearancesys
Read our Blog on: http://www.netclearancesystems.com/
About San Diego's Park, Shuttle & Fly:
San Diego's Park, Shuttle & Fly is the only privately owned San Diego International Airport parking lot. Founded in 2011, San Diego's Park, Shuttle & Fly is located at 3405 Pacific Highway San Diego, California. San Diego's Park, Shuttle & Fly is committed to providing their customers a safe and event free experience when parking in their lot. They offer a host of services including AirportConnections mobile travel app, 24 hour shuttle service, shaded parking at no additional cost, car wash/detailing, and competitive pricing.