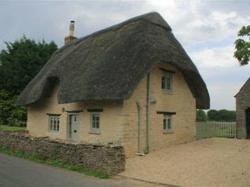 The special offers they've made will be a huge boon in particular to young couples and families looking for a scenic retreat that won't stretch their wallets over the limit
Burford, England (PRWEB) February 19, 2013
Brand Outreach the media specialists recently announced a partnership with Manor Cottages to promote their half term discounts for holiday makers. Manor Cottages have announced a series of half-term discounts throughout February and March, making savings for holidaymakers of up to 35% on over thirteen cottages for rent throughout the Costwolds, including classic and contemporary styles for between two and twelve people.
Joe Bragg, spokesperson for Brand Outreach, explained, "Manor Cottages want the world to know that holidaying in this blissful area of the United Kingdom is now cheaper than ever if consumers book quickly. The special offers they've made will be a huge boon in particular to young couples and families looking for a scenic retreat that won't stretch their wallets over the limit. We're working hard to make sure these deals benefit as many people as possible."
Manor Cottages have opened up a new section to the website entitled Special Offers to list a breakdown of these great deals in greater detail. Savings are clearly compared against standard pricing with a percentage saving indicator also included, as well as high quality imagery and detailed descriptions of the cottages and their features.
A spokesperson for Manor Cottages explained the logic behind the move, "We know that a lot of people now plan their holidays with much less notice than they used to and always have an eye out for a special offer that might take their fancy. For those who feel the need to get away but might have missed the cheaper advanced bookings, this is a great way to find a cosy, scenic retreat that will save people money last minute, as well as having cooking and cleaning facilities to save on the kinds of costs incurred at a hotel or B&B."
About Manor Cottages: Manor Cottages offer a fine collection of holiday cottages and houses in the Cotswolds, one of the most beautiful areas of the British Isles. Our properties are carefully selected to offer a range of style and charm to satisfy every holiday need and budget. Every property is furnished and equipped to a high standard, as you would expect from the Cotswolds' leading holiday cottage agency. For more information, please visit: http://www.manorcottages.co.uk/
About Brand Outreach: Brand Outreach is a brand management business that boasts clients across the globe. Brand Outreach specialize in promoting and defending online reputations. They use traditional media channels as well as Social Media to grow brands and interact with customers target markets.