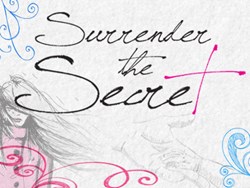 "We are just beginning to scratch the surface on the depth to which this series is touching people," - Geoffrey Rogers, President & CEO of KnockTV
Tampa, FL (PRWEB) February 19, 2013
Tampa, FL, February 19, 2013: KnockTV, LLC announced today that Episode 5 of the new groundbreaking Christian reality TV series, SURRENDER THE SECRET, is available online.
The first episode of the first-of-a-kind Christian reality series was released January 22. Now, Episode 5 has now been released online at http://www.knocktv.com/surrenderthesecret/episode-5.
In Episode 5 of SURRENDER THE SECRET, the women learn to understand God's love and to receive His forgiveness, and that the blood of Jesus is greater than any sin ever committed, including their abortion. Staying true to the constant twists and unpredictability of reality TV, Vanessa also shares with the group that a close friend has come to her for help in a crisis pregnancy situation and is considering an abortion.
SURRENDER THE SECRET is a 10-episode, Christian reality TV series following five women who tell their stories about having abortions in their past, and take a healing journey together. Their journey is through a bible study written specifically for post-abortion healing called Surrendering the Secret (by Pat Layton, LifeWay Press, 2008). As they share their experiences, the women form a tight bond, learn about God's love and forgiveness and find redemption from the bondage of their past decisions. All available episodes of the show can be found on the Internet at http://www.knocktv.com/surrenderthesecret/all-episodes/.
"In these early stages of release of SURRENDER THE SECRET, the support we are getting has been outstanding. Thousands of people across the globe are tuning in, many of whom are reaching out to us and sharing their own personal stories and testimonies. We are just beginning to scratch the surface on the depth to which this series is touching people," said Geoffrey Rogers, President & CEO of KnockTV.
About KnockTV:
KnockTV is established to redefine what Christian television means in America. This is being done through the distribution of an entirely new breed of Christian television programming. KnockTV is breaking the mold in the industry by distributing high quality, mass appeal programming for Christians throughout the country. Programming on KnockTV is currently distributed via the Internet to computers, mobile and handheld devices across the globe. KnockTV is targeting alternative distribution technologies and cablecasting in the near future. Visit KnockTV online at http://www.KnockTV.com. You can also follow KnockTV on Facebook at Facebook.com/KnockTV, Twitter at Twitter.com/KnockTV and YouTube at YouTube.com/KnockTelevision.
Contacts:
Geoffrey Rogers
KnockTV
813-308-9172
gmrogers(at)KnockTV(dot)com