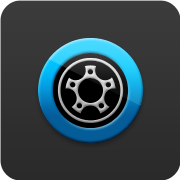 TechniScience.com - Technical Sciences Social Network
Bangkok, Thailand (PRWEB) February 20, 2013
TechniScience.com is a new Web 2.0 Technical Sciences Social Network established to index the very latest news, headlines, references and resources from technical sciences journals, books and websites worldwide. This content is contributed by the website's users. TechniScience.com indexes news in the technical sciences disciplines architecture, chemical engineering, civil engineering, communications engineering, control systems engineering, electronics engineering, industrial engineering and mechanical engineering. Users can stay updated with the latest inclusions and news in the technical sciences by subscribing to the site-wide Technical Sciences RSS feed.
TechniScience.com's Architecture Category covers the design and construction of buildings. One recent article in this category highlights the Effect of Amorphous Silica Residue in the Production of Concrete. In this research work, the authors present results of the compressive strength test for 5-30% replacement of cement with amorphous silica residue. Users can receive alerts for newly published content in this category by subscribing to TechniScience.com's Architecture RSS feed.
TechniScience.com's Chemical Engineering Category covers the technology of large-scale chemical production and the manufacture of products through chemical processes.
TechniScience.com's Civil Engineering Category covers design and construction of public works, including bridges, dams, and other large facilities.
TechniScience.com's Communications Engineering Category covers the technologies for transmitting messages.
TechniScience.com's Control Systems Engineering Category covers systems in which outputs are forced to change in a desired manner during time.
TechniScience.com's Electronics Engineering Category covers manipulation of voltages and electric currents by using devices.
TechniScience.com's General Engineering Category covers the design, manufacture, and operation of efficient and economical structures, machines, processes, and systems.
TechniScience.com's Industrial Engineering Category covers the design, improvement, and installation of integrated systems of people, materials, and equipment.
TechniScience.com's Mechanical Engineering Category covers design, production, and use of machines and tools for generation and application of heat and mechanical power.
All content can easily be bookmarked with the AddThis Sharing tools which include the Google+1 button. The website provides an advanced search feature which suggests up to ten closely related articles for a search and also for each selected story. The latter list is sorted by relevancy and by publishing date. This helps users compiling lists of related references for literature retrieval purposes.
TechniScience.com offers users to stay updated with the latest inclusions and news in their favorite technical science topics by subscribing to one or more of the ten RSS feeds which are available for every category. TechniScience.com also maintains the new Twitter account @TechniSciences for improving public exposure and inform their users about the latest developments in the technical sciences.