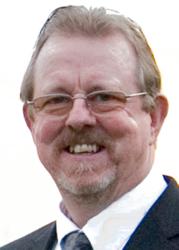 It's a common perception that webinars 'are not for me' – they're too complicated, difficult to plan and execute. The WebEvents Company has helped its clients win millions of pounds of new business. We could help you too!
Gloucester, Gloucestershire (PRWEB UK) 21 February 2013
The WebEvents Company, a leading provider of fixed price on-line seminar (Webinar) services, will be sponsoring the GMA lounge at this year's Technology for Marketing and Advertising Show TFM&A at Earls Court 2 London on February 26-27. Their staff will be on hand to discuss any aspect of running Webinars to help businesses find and attract new customers and enhance their relationship with existing ones.
It's a common perception that webinars 'are not for me' – they're too complicated, difficult to plan and execute, and who would attend anyway? There are others who think they don't need outside help, because they are easy, then wonder why no one turns up or why they don't get any business from them.
Well, hold that thought – because it takes just a small step to understand the ease with which businesses can host their own effective webinars, with the help of The WebEvents Company.
So why do so many businesses find Webinars such a useful marketing tool?
Webinars are great for:

Educating their target market about their product or service
Finding new customers
Raising their profile in the marketplace
Improving their reputation as an expert in their field
Generating a conversation with interested parties
And once they have done one, they will want to do more – they're so easy to do and there's so much to be gained.
The WebEvents Company was set up specifically to help Small and Medium Businesses use Webinars to find new customers in new markets that would otherwise be unreachable.
The WebEvents Company has run more than 350 Webinars, generating millions of pounds of new business for their clients. They will be on hand in the GMA lounge at TFM&A to discuss any aspects of Webinars.
They will also be giving away 10 copies of their book "Presenting for Success", which is full of helpful hints on what to do (and what not to do) if you are called upon to give a presentation or product demonstration.
"Whether you are a sales or marketing professional, a senior business person, a technician, teacher or student; this book will help you become more confident and achieve greater success with your life." said the author David Hunt. "This book could help you land a new job or promotion, win new sales, gain management approval for your proposals, persuade financiers to invest in your business, deliver improved training or demonstrations, improve your standing with your colleagues and management and so much more."
To win one of the 10 copies of "Presenting for Success" simply visit The WebEvents Company in the GMA lounge.
Visitors who also take a copy of this press release will also receive a £100 discount off their first Webinar with The WebEvents Company.