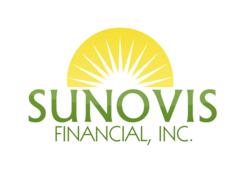 … now might be the time the consumer begins to contribute to the economy once more.
San Francisco, CA (PRWEB) February 22, 2013
U.S. consumer confidence continued to rise for the third month in a row as reported recently by the Thomson Reuters/University of Michigan preliminary index of consumer sentiment. The index, which clocked in at 73.8 in January, rose an unexpected 2.5 points in February to 76.3. The index was widely expected to only rise 1 point to 74.8, and this unexpected greater rise may be expected to contribute to more gains in consumer spending as we head into the spring and summer.
"It is no secret that consumer spending is one of the major drivers of the U.S. economy. The consumer has been on the sidelines for the past 5 years, as one uncertainty after another reared its ugly head," said Terry Robinson, president of Sunovis Financial. "Consumer confidence may be changing, according to this survey, which would be good news for small businesses across America."
The American consumer does have quite a few things to help perk up confidence levels. There has been a little change in the job market, the stock market is approaching highs it hasn't seen since the beginning of the Great Recession, and property values are beginning to make a comeback in many areas of the country.
Certainly there are some negatives in the form of the increased payroll tax, uncertainty over sequestration as well as increased gas prices, but overall the consumer seems to be able to start to move on.
Consumers are also positive about inflation in the U.S., expecting a 3.3 percent inflation rate over the coming 12 months and only 3 percent inflation over the next 5 years. This compared with expectations of 3.3 percent and 2.9 percent respectively in January.
Americans have become more upbeat thanks to rising home prices in some markets. Prices for single family homes climbed in about 88 percent of U.S. cities in the fourth quarter, the National Association of Realtors said in a report earlier this week.
"This is all cyclical, and we hope the cycle will start to move upwards in a sustained manner now," said Robinson.
About Sunovis Financial
Every small business is important to local communities and even more important in rebuilding the American economy. Today more than ever, small businesses need capital and assistance to thrive, and that is what Sunovis is focused on.
Sunovis is an SBA expert, and also offers Short-Term Micro Loans for small businesses, not weighted on FICO scores or collateral but on business health and cash flow.