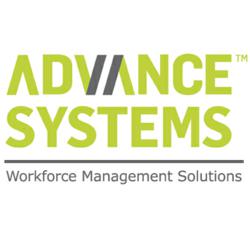 Boston, MA, February 21, 2013 (PRWEB) February 21, 2013
Responding to more than 7,000 collective actions that were filed in federal court in 2011 alleging wage and hour violations, Advance Systems introduces it's time and attendance systems that helps employers adhere to the Fair Labor Standards Act.
The number of wage and hour violations filed represent a 400% increase since 2000. "Most organizations that violate FSLA do so unintentionally," said Gary Corcoran, CEO of Advance Systems. "There are different rules for exempt and non-exempt employees. The laws are confusing, and some of them are counterintuitive. When you attempt to track employee scheduling or time and attendance manually mistakes can be made, resulting in costly violations. "
Advance Systems Time and Attendance Software tracks the time and attendance of all employees, both on site and in remote locations, using a variety of clocking options including mobile devices. Clockings are sent directly to the database, where they can be viewed in real time.
The system is configured to adapt to all wage and hour legislation, ensuring employees are paid as laws dictate. Compliance to FSLA legislation is easily monitored, and the system can be set up to send an alert when company, state, or federal regulations are in danger of being violated. Wage and hour information is imported directly to payroll, ensuring that mistakes are not made during transfer.
Advance Systems Workforce Management Software has also been designed to constantly monitor changing wage and labor laws, and to update the system accordingly. This means that organizations that use the time and attendance software always have the peace of mind of knowing that they are adhering to wage laws.
The Advance Systems team of experts is eager to show you how its automated time and attendance system can completely eliminate wage and hour violations, saving you money in legal fees, fines, and penalties. To learn more about reducing the risk of wage and hour lawsuits, schedule a free product demo today or visit their website http://www.advancesystemsinc.com