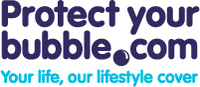 (PRWEB UK) 20 February 2013
iPhone5 users will find there are a multitude of new and great apps available. Protect Your Bubble, iPhone insurance agency, has a list of the best apps for the newest generation of iPhone. In no particular order:
Summly – Combine a teenager with a knack for technology and the backing of a Hong Kong billionaire, and Summly is the result. Find news with an algorithm for stories that are interest to the user.
Evernote – Note-taking was easy before iOS6 with Evernote, and now it is even easier with content share across Facebook. The 4-inch screen optimization means no bars to get in the way of to-do lists.
Instagram – Retro-photo fans will love the optimization available with the iPhone5 and iOS6. The Retina display on the 4-inch screen fits like a dream with Apple Maps.
Minecraft – Pocket Edition – Virtual controls and Survival mode are much easier with the extra screen room afforded to the iPhone5. Immerse in a universe where building is free. Almost like legos, except these are virtual. (£4.99)
FIFA 13 – Looking for console-like game play on an app? FIFA 13 is the game. EA SPORTS Football Club shares goals and Cruyff turns on YouTube. Save games in the Manager and play in tournaments via iCloud. (£4.99)
Diamond Dash – Optimized for iOS6 and Facebook interaction, this highly addictive game is now more so. The larger iPhone5 screen makes a difference and expect this game to be on the next generation iPhone.
YouTube – While this app should go without saying, the video giant has given the app some updated looks with iOS6. Cleaner interface, better search and Google+ support help find that Numa Numa video you remember hearing about.
iPhoto – 8 Megapixel camera, f/2.4 aperture, low light functionality and sapphire crystal lens means the iPhone5 camera is as good as it comes. Fine tune a picture before posting on social media and Share Photo Stream.
Camera Awesome – This app merely adds to the updated camera on the iPhone. Now take 28MP quality panoramic shots with an app that simply fits a photographer's need for the perfect shot.
Netflix – While Apple is not known for caving to peer-pressure, it did with the 4-inch screen, but the trade off is a ratio of close to 16:9, display with less glare and video ready for NetFlix. Scrolling and visuals glide by seamlessly with the A6 processor.
Apps make a smartphone even smarter, but what is smarter than a smartphone loaded with apps is insurance, after all, apps can not be used without a phone! Protect your bubble's insurance against accidental damage, water damage, theft and as an optional extra loss. Visit Protect your bubble for additional information and a free quote.
About Protect your bubble UK
Backed by a Fortune 500 company, Protect your bubble is the UK's largest specialist gadget insurer that also offers a wide range of insurance products including car insurance, car hire excess insurance, home insurance and pet insurance; all at wallet-friendly prices.
Related Links:
Mobile Insurance - uk.protectyourbubble.com/gi-mobile-phone-insurance.html
Andriod Smartphone Insurance - uk.protectyourbubble.com/android-smartphone-insurance.html
Gadget Insurance - uk.protectyourbubble.com/gadget-insurance/
Find Us On:
Facebook: facebook.com/ProtectYourBubble
Twitter: twitter.com/protectyrbubble
YouTube: youtube.com/user/protectyourbubble