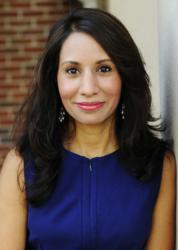 After a few weeks of changing my eating habits, I noticed I had clearer skin, more energy, lost weight and my hair was thicker. Through my own experience, I can honestly say food does cure.
Atlanta, GA (PRWEB) February 20, 2013
Local integrative health expert Dr. Tasneem Bhatia, author of the ultimate eating plan for lasting weight loss and perfect health, What Doctors Eat, will be holding a book signing in Atlanta on February 21st from 3 PM to 6 PM at the Atlanta Center for Holistic and Integrative Medicine, located at 1401 Dresden Drive, Atlanta, GA 30319. Bhatia's debut book is a first-of-its kind diet that will help everyone get their healthiest body ever.
What Doctors Eat by Dr. Tasneem Bhatia and the editors of Prevention gives tips, recipes and the ultimate eating plan designed to help you lose weight, boost energy and improve your health. The book was released by Rodale Publishing and is available at bookstores and online.
Dr. Taz is a nationally recognized integrative health expert and medical director of the Atlanta Center for Holistic and Integrative Medicine. She is a monthly columnist for Prevention Magazine. As the alternative medicine adviser for Prevention, Dr. Taz shares monthly tips on how to stay healthy the alternative way.