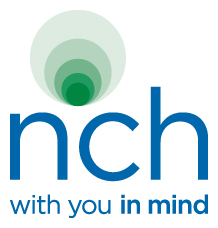 hypnotherapy provided a way to relax and calm her nerves, which eventually led to her taking liquids and being able to have a life saving operation
(PRWEB UK) 19 February 2013
According to The Telegraph a recent study has found that Tai Chi exercises three times a week could greatly reduce the risk of falls among stroke survivors. Trial participants who attended three hour-long Tai Chi classes per week after recovering from a stroke suffered three times fewer falls than those on other rehabilitation programmes. The activity improved balance, muscle strength and endurance as well psychological benefits.
In response to this the National Council for Hypnotherapy has issued a case study detailing the benefits of hypnotherapy as an complementary treatment after a hypnotherapist was approached by a stroke victim's husband looking for help. The client, at just 51, had suffered a huge stroke after a blood clot had occurred after a routine gastric band operation. The client was paralysed down one side and in constant agonising pain. She was currently being treated with morphine injections but needed deep brain surgery to try to completely prevent it. However, before the operation the client needed to increase fluid intake which was nearly impossible as she had stopped swallowing.
It was essential for the hypnotherapist to establish if the swallowing problem was physical, psychological or even a mixture of both. The hypnotherapist discovered that the client was extremely anxious so she decided to work on relaxation techniques. This included a CD and cognitive practices that asked the client to imagine relaxing scenes such as walking along the beach and enjoying the sunshine. The client and hypnotherapist practiced this during various sessions until the client began relaxing and swallowing liquids. As a result the client went on to have brain surgery.
The National Council for Hypnotherapy (NCH) is delighted to hear of an unusual and life changing case study, as a representative added, 'Sometimes it really is just mind over matter, the client was understandably worried and anxious about their current situation and the hypnotherapy provided a way to relax and calm her nerves, which eventually led to her taking liquids and being able to have a life saving operation.'
NCH continues to raise awareness of hypnotherapy.
NCH represents over 1800 hypnotherapy professionals within the UK and is committed to ensuring the highest possible professional standards amongst our members. Those looking for help with smoking, weight, anxiety, panic attacks, habits and phobias may be help by a local NCH approved therapists, look for the NCH seal of approval on their websites. As one of the largest registers of independent Hypnotherapists, the National Council for Hypnotherapy (NCH) is actively involved with the Complementary and Natural Healthcare Council (CNHC) and strives to shape standards and future of the profession.