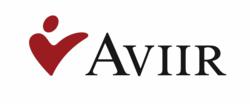 IRVINE, CA (PRWEB) February 19, 2013
Aviir Inc., a biotechnology company dedicated to the prevention of cardiovascular disease through innovative laboratory tests, announced that it has signed an agreement with Partners & Partners (P&P) under which P&P will form the sole distributorship of Aviir testing products and technologies in 19 Middle Eastern and North African Countries. Through its affiliate, Qatar Heart Laboratory Holding, P&P intends to roll out, country-by-country, a network that will distribute and promote Aviir tests, including the Aviir MIRISK VP™ Assessment. The agreement follows the recently announced $10 million financing tranche for Aviir, which included participation by the company's current investor group, along with P&P.
The Aviir MIRISK VP™ was developed out of basic research at the Stanford University School of Medicine and can assess the risk of a patient having a major coronary event within the coming 5 years.
Aviir CEO Douglas Harrington, MD, commented, "The Middle East has seen a steep rise in both obesity and diabetes, resulting in a parallel increase in cardiac disease and its complications in those societies."
"In the past decade, diabetic prevalence has reached more than 20 percent and obesity rates exceed 35 percent of the population in some Middle Eastern Countries," said Dr. Harrington. "The governments and health care authorities in that region are now taking a proactive approach to finding and implementing solutions to those trends. We are looking forward to working with our new distributor to penetrate these hard-to-access markets and to providing an important new tool in the fight against catastrophic cardiac events."
Under the agreement, P&P will have the exclusive rights to set up diagnostic laboratories across the region, including Qatar, UAE, Saudi Arabia, Kuwait, Oman, Turkey, Egypt, Morocco and 12 other countries. The lab tests will be performed either on site using both commercially available and Aviir technology, or samples will be shipped to Aviir's Irvine, California laboratory for rapid analysis and turnaround.
Dr. Khalid bin Jabor al Thani, a Qatari businessman and philanthropist who was recently named to the Aviir Board of Directors, is Chairman of Qatar Heart Laboratory Holding.
About the MIRISK VP™ Assessment
The Aviir MIRISK VP Assessment was developed out of basic research at the Stanford University School of Medicine. Researchers identified proteins associated with the biological processes underlying vulnerable plaque development and showed they could be measured in a patient's blood up to 5 years prior to a plaque rupture and the ensuing heart attack. Aviir's scientists developed sensitive multiplexed assays to measure proteins in a person's serum and an algorithm that combines the levels of those proteins with other clinical risk factors into the MIRISK VP Assessment to provide an absolute risk score for Coronary Heart Disease (CHD) risk. That algorithm has been shown in an independent study population to significantly reclassify intermediate risk individuals into their true risk category. By objectively classifying those patients at high risk, the Aviir MIRISK VP Assessment supports physicians to more effectively manage and treat this group – aiding in the reduction and prevention of cardiac events. Used in conjunction with other clinical information, the MIRISK VP Assessment's easy to understand risk score for the imminent 5-year horizon may motivate compliance and behavioral changes by patients previously misidentified as intermediate risk.
About Aviir
Aviir was founded in 2005 by cardiologists and scientists from the Stanford University School of Medicine to focus on discovery, development and commercialization of innovative diagnostic tests. The biotechnology company specializes in developing proprietary diagnostic tests to assist in identifying patients who are truly at high risk for the development of a cardiac event.
Aviir's proprietary MIRISK and MIRISK VP assessments objectively identify, using a single blood draw, individuals who are at a high risk of experiencing a cardiac event over the next five years. Aviir's CLIA certified laboratory (Irvine, CA) complements these novel tests with a wide range of additional tests for heart health assessment and therapeutic monitoring of cardiovascular disease and related metabolic disorders – including pharmacogenomic and genetic tests. The company has adopted a unique clinical laboratory service model to provide physicians better diagnostic tools to help improve the cardiovascular health of their patients. The company is privately owned and funded by leading life science venture capital firms. Please visit http://www.aviir.com for more information.
# # #
Company Contacts:
Matt Clawson
Life Capital Partners
949.370.8500
For media inquiries, please contact:
Tamara York
Public Relations
917.328.4408