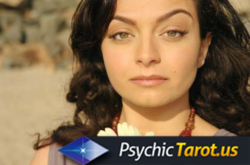 Astrological forecasts can be stunningly accurate and can provide answers for what is to come...
Miami, FL (PRWEB) February 25, 2013
The online metaphysical services marketplace http://www.PsychicTarot.us has announced the release of a professional astrological compatibility service. The report is available for just $20 and is provided by a professional astrology reader and reveals what the stars say about a couple's compatibility.
To learn more about the report, visitors can navigate to the 'Astrology' category to view this and other related services. The site allows for secure payment online via Paypal and the complete report is delivered electronically.
A spiritual adviser and psychic medium with more than 15 years experience is offering the compatibility service and offers to help discover valuable tips and insights into a relationship's stars. Astrology.com.au says that astrology reporting can unearth special insights and compatibilities providing answers to uncertainties.
"Astrological forecasting can be shockingly accurate, people are often left in wonderment how revealing it can be when describing ones character traits," revealed Katia Shayk, with PsychicTarot.us.
Additional services available at the online marketplace include:

Metaphysical relationship advice for $5
Palm reading for $20
Professional tarot card reading for $5-50
"We are a growing community of new age practitioners harnessing the power of the internet and social media to provide value-laden services to the global market," said Katia Shayk.
While many people are skeptical of psychics and mediums, a recent study performed by different scientists showed that the mediums provided impressive information and claimed to rule out fraud, cold-reading, selective memory (on the part of those being 'read'), or fishing for information.
About PsychicTarot.us:
See what services are available at the world's only community-driven marketplace for high quality metaphysical services. Where psychic readers, healers, astrology and tarot card dealers meet the world.
To find out what the stars reveal for relationships, click to visit: http://www.PsychicTarot.us/compatability-report