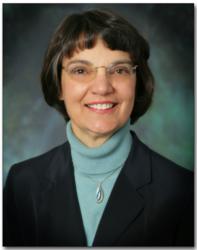 Westborough, Massachusetts (PRWEB) February 20, 2013
Barbara Fuller has been with Stowe & Degon for five years and has over twenty years of public accounting experience including eleven years at the Big Four level. Barbara serves a number of industries including life sciences, manufacturing, and high technology. Barbara's experience includes due diligence, SEC reporting and compliance, and addressing issues such as purchase accounting, consolidations, including foreign subsidiaries, stock-based compensation and other equity arrangements. Barbara also directs the firm's employee benefit plan practice. Barbara received a bachelor's degree in business administration from Valparaiso University and a master's degree in business administration from Indiana University.
Vera P. Raposo has over ten years of public accounting experience serving clients within the non-profit, service and manufacturing industries. Vera spent the first three years of her public accounting experience providing accounting and tax services to a variety of closely held businesses and their owners. Vera has financial reporting and compliance experience. Vera has supervised audits of small and medium size organizations in a role as auditor. Vera earned her Bachelor of Science degree in Accounting from Central Connecticut State University, graduating magna cum laude. She has completed all required M.B.A. courses from Nichols College and will be graduating soon.
Steve Scannell has been with Stowe & Degon for over three years. He graduated from Assumption College with a Bachelor's Degree in Accounting.
Daniel Sargent Earned a Bachelor's Degree from Assumption College where he is in the process of completing his MBA and studying for the CPA exam. Daniel has been with Stowe & Degon for over three years.
Lauren Seibold earned a Bachelor's in Accounting at the University of Connecticut and is currently working towards her Masters of Science in Accounting at the University of Connecticut as well. Lauren has been with Stowe & Degon for 3 years. Lauren is a member of Beta Gamma Sigma, a business honor society.
Barbara Cowen has been with Stowe & Degon for four years. In addition to managing the office, Barbara's responsibilities include designing all the company's marketing materials, marketing campaigns, redeveloping the corporate website, and participating in regional networking events for Stowe & Degon. She earned a Bachelor's Degree in Education from Northeastern University and took many post-graduate courses in graphic design and web development. Before coming to Stowe and Degon, Barbara had a diverse and extensive background in marketing and advertising. Barbara is also a member of Stowe & Degon's Swing for Wishes committee that raises funds to support the Make-A-Wish Foundation of Massachusetts and Rhode Island.
Michael O'Connor brings over 20 years of tax expertise to the firm. He earned a Bachelor of Science in Accounting from the University of Maryland, graduating Magna Cum Laude. His areas of expertise include advising closely-held business entities and their owners on tax and business matters. Michael's experience and expertise also include domestic and international tax issues for corporations and partnerships (C corporations, S corporations, partnerships and LLCs). Planning projects include business purchases and sales, compensation and succession planning for closely-held businesses, and tax issues associated with real estate. His experience with international planning generally involves designing the most tax efficient business entity structure and approach for conducting cross border activities, including business nexus issues, taxation of employees working abroad, and tax analysis under US Income Tax Treaties.
Stowe & Degon, LLC is a full service public accounting and consulting firm serving the New England area. Stowe & Degon consists of seasoned accounting, tax, and consulting professionals with both domestic and international experience is comprised of individuals who are truly seasoned professionals with more than 70 years of combined National and International Accounting Firm experience. Stowe & Degon's experience includes service to privately held, SEC and venture capital backed clients and cover software, manufacturing, distribution, technology, professional services, not-for-profit, insurance, construction and retail industries.
Stowe & Degon's combination of experience, education, and commitment to excellence allows them to positively impact businesses by bringing fresh ideas and best practices to every engagement.
For more information, call 508-983-6700 or email mstowe(at)stowedegon(dot)com