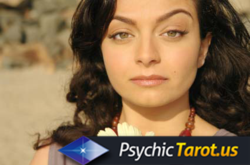 Offers expanded exposure for the services of high quality readers...
Miami, FL (PRWEB) February 28, 2013
Professionals knowledgeable in the art of reading palms have been invited to market their services using PsychicTarot.us, an online metaphysical marketplace. The website has created a dedicated category for palm readings and is now accepting high quality professionals looking for greater exposure for their services.
To register as a professional palm reader at PsychicTarot.us and list services takes less than 10 minutes. Once a job listing is completed it is is verified and reviewed for quality before being approved. To start, practitioners should go to the website and click on the 'Join' link. The platform provides a fun, safe, and profitable way to gain new clients and exposure.
"Palmistry is both entertaining and insightful and we are proudly looking forward to working with experts in this ancient practice," said Katia Shayk, with PsychicTarot.us.
In addition to reading palms, the site offers dedicated resources for:

Brain wave entrainment
Astrology and horoscopes
Reiki healers
Psychic Readings
Wicca
According to Wikipedia, palmistry has its roots in the Far East (similar to many psychic arts) and goes back thousands of years. Despite its popularity not much scientific research has been done, although some pioneers in palmistry such as Martijn van Mensvoort are collecting research into the art of hand reading.
"Those who believe and those who don't can both enjoy our platform, whether they are shopping for entertainment or they believe in real benefits, the additional exposure is good for our community," added Ms. Shayk.
About PsychicTarot.us:
See what services are available at the world's only community driven marketplace for high quality metaphysical services. Where psychic readers, healers, astrology and tarot card dealers meet the world.
To learn more about joining and marketing palm reading services, click here to visit the official website: http://www.psychictarot.us