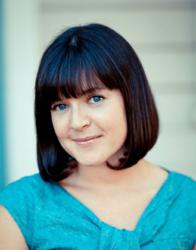 Jim Schultenover, president of Krisam and GEP, said. "We are excited to have her on board as we continue to expand our presence in the West Coast market. We look forward to a rewarding relationship for us both."
(PRWEB) February 20, 2013
Skye Holyfield, a professional with well-established ties west of the Mississippi and an eclectic background in event planning, design, and sales, has joined the Krisam Group and Global Events Partners as a National Sales Manager in San Francisco. Krisam Group (Krisam) is the top national sales company representing over 250 unique Member Hotels and Global Events Partners (GEP) is a leading partnership of destination management companies (DMCs) worldwide.
Jim Schultenover, president of Krisam and GEP, said. "We are excited to have her on board as we continue to expand our presence in the West Coast market. We look forward to a rewarding relationship for us both."
"I am thrilled to join the Krisam and GEP team," said Holyfield. "and I am ready to develop new clients and provide top quality service to existing ones in Northern California."
Prior to joining Krisam, she spent nearly eight years with Santa Barbara -based Elite Meetings International, most recently as Regional Director, Planner Communications, building lasting relationships with meeting professionals and industry suppliers. Previously, she was an Account Executive with Stratus Performance Group, sourcing hotels for clients, negotiating rates, and providing on-site management. Stratus was acquired by Elite Meetings in 2006.
More About Skye Holyfield
Holyfield began her career as a West Coast Sales Executive with Blue Cult/Sacred Blue, Los Angeles, where she gained experience in exhibiting and selling at trade shows.
Active in industry associations, she serves as the Finance Chair for the Green Meeting Industry Council, Northern California Chapter, and is also involved with Meeting Professionals International Northern California Chapter, and participates in Society of Incentive and Travel Executives So-Cal events and trade shows.
Holyfield holds a Bachelor of Science in Graphic Communications from California Polytechnic State University, San Luis Obispo, CA.
About Krisam Group (Krisam) & Global Events Partners (GEP)
Krisam Group & Global Events Partners provide meeting professionals with more four- and five-star hotel options, the best DMC s around the world, and the most resourceful national sales force.
For 37 years we have built our reputation on being a long-term partner to our clients. Our team has the deepest industry knowledge, negotiating expertise, and a relentless commitment to making sure your meeting is a success.
Our dedicated professionals are authorized representatives for over 250 distinctive member hotels and 65 hand-picked DMCs covering 92 destinations worldwide. No other company offers meeting professionals this breadth of options or depth of service.
For more information on Krisam, please visit http://www.krisam.com and GEP please visit http://www.globaleventspartners.com.