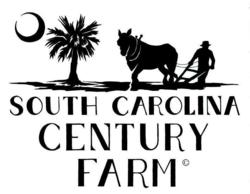 South Carolina has a rich history of agriculture and the future of the industry is found in those farming practices
Pendleton, SC (PRWEB) February 19, 2013
Pendleton District Commission is proud to announce the grand opening for the Bart Garrison Agricultural Museum of South Carolina, slated for June 21, 2013. The museum is undergoing renovations focused on its new statewide mission.
Exhibits, events and programming of the Museum will promote sustainable agriculture through the interpretation of historical practices, science, technology, and the future of the industry in South Carolina.
"South Carolina has a rich history of agriculture and the future of the industry is found in those farming practices," states Museum Curator, Les McCall.
The museum will also feature an exhibit highlighting the South Carolina Century Farm Program, which honors farming families throughout the state who have worked to sustain their farms for 100 years or more. In addition it will recognize regional farms, farmer's markets, and farm leaders. The Museum will act as a resource, providing connections between farmers, local communities and South Carolina's slow food movement.
Pendleton District Commission partner, Slow Food Upstate, is working on exhibits and interpretation for the museum as well as installing interactive components. These will provide a major draw to the museum once opened. Slow Food Upstate is also hosting an event, Celebrating Everything Southern on February 21st, which will feature locally grown food. For information on that event please visit: http://www.slowfoodupstate.com.
About the company:
Pendleton District Commission is an organization that supports the arts, history, travel and tourism throughout Anderson, Pickens, and Oconee Counties. The Pendleton District Historical, Recreational, and Tourism Commission was established in 1966 by the South Carolina Legislature to promote historic preservation and tourism in Anderson, Oconee, and Pickens Counties of South Carolina. The Commission is made up of nine Commissioners, with three nominated by the Legislative Delegations of each of the three counties represented. Within the district, visitors may enjoy scenic views of the Blue Ridge Mountains, go white water rafting, attend a local event, explore on one of the many hiking trails, spend some time on Lake Hartwell, or learn something new at one of historic places. For more information, please visit their site at http://www.pendletondistrict.org.