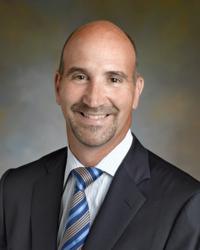 Lancaster, Pa. (PRWEB) February 19, 2013
High Real Estate Group LLC recently provided its annual economic forecast to members of the Lancaster Commercial & Industrial Real Estate Council, a forecast it has been providing each year to the council for more than two decades.
Mark Fitzgerald, president and chief operating officer for High Real Estate Group, and Mike Lorelli, senior vice president of commercial asset management for High Associates Ltd., discussed their organization's in-depth research into the forecasted performance of the commercial/industrial real estate marketplace for a group of about 150 real estate-related professionals attending a breakfast meeting last week at the Lancaster County Convention Center.
A summary of the presentation is available on High Associates' blog at this link.
High Associates tracks the performance of Class A office, Class B office, business center, flex space, industrial, and retail products. Overall performance of the Lancaster commercial/ industrial real estate market showed positive results, despite the uncertainty of the economy.
While High Associates detailed numerous examples of potential challenges and uncertainty with the economy, Fitzgerald and Lorelli expressed a data-supported belief that businesses are well positioned for growth in 2013, conveying a cautious optimism that 2013 is positioned to be a stronger year for businesses and commercial and industrial real estate than the previous year.
About Lancaster Commercial & Industrial Real Estate Council
In 1981, a group of 25 industry specialists from the Greater Lancaster Board of Realtors® came together to encourage interaction in the commercial and industrial real estate markets; to act as a liaison with the Board, MLS and Lancaster Chamber; and to review legislation. The original goals of uniting Realtors and encouraging education, integrity and networking still apply today.
Through a monthly newsletter and membership meetings, Council members are able to foster a working environment of mutual cooperation and to share important industry information. The C&I Council maintains its close working relationship and ties with the Lancaster County Association of Realtors. The Council has grown to over 150 Realtor and affiliate members.
About High Associates Ltd. And High Real Estate Group LLC
High Associates Ltd. is an affiliate of High Real Estate Group LLC, a full-service real estate organization. High Real Estate Group provides expertise in development, brokerage, architecture, construction, and investments, and holds real estate assets valued at more than $740 million. It also offers a full complement of real estate services including asset and property management, appraisal services, grounds and property maintenance, strategic planning, and consulting. The company manages more than nine million square feet of office, industrial, multi-family, hotel, and retail properties throughout the eastern United States. High Real Estate Group is based in Greenfield Corporate Center, East Lampeter Township, Lancaster, Pa. More information is available at http://www.highrealestategroup.com or 1-800-638-4414.