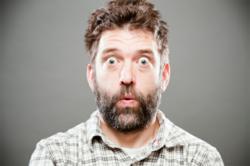 56% of Americans had less than $25,000 savings in a 2011 study by the Employee Benefit Institute. More than half of Americans may now be living on the edge of bankruptcy.
New York, NY (PRWEB) February 21, 2013
A new financial planning service is rattling Main Street investors. Price Capital LLC, a New York financial advisor, has a new service helping Main Street investors discover that they have a retirement shortfall yet have the power to fix it today.
"A 2012 study by the University of Missouri uncovered that 97% of Baby Boomers haven't saved enough for retirement," says Managing Principal and author of "How to Buy Stocks Online" Michelle Price. "The Employee Benefit Research Institute found in 2011 that 56% of Americans have less than $25,000 in savings. This means that more than half of Americans may be living on the edge of bankruptcy.
"The horrendous job market explains part of this. I believe the stunning lack of unbiased investment advice in the financial services industry explains a good portion of the rest. The industry has failed investors – in particular, on Main Street."
Portals like Mint.com have attempted to solve this problem. However, Michelle disagrees that these technology-based solutions can fix the critical financial planning needs of today's Americans.
"We don't need more technology thrown at us in order to fix our finances. Investors today need education, clear advice, and investment help supported by simple informative planning tools that they could use every day. That's the gap that Price Capital fills with our fee only financial planning services."
For a monthly fee, Price Capital clients get a private ad-free net worth monitoring portal, educational videos, articles, forums, and financial planning. If clients open an account (like an IRA), they can have their portfolios professionally and collaboratively managed plus the previously mentioned portal for just a quarterly fee.
The founder acknowledges that similar portals are available for free. However, she believes that there is market for a financial planning service that provides a higher touch along with planning and educational tools for a modest fee.
"The secret sauce is the long-term relationship," says Michelle. "Today's investors are beyond services where they sign up for free and are left to their own devices only to be constantly presented with ads and sales pitches. They're sick of being successful at work yet still not be able to say what a stock is. This is where investing today has left Americans.
"The modest fee to use Price Capital's portal also ensures that clients won't ever see ads. Price Capital will never have to sell your private information in order to make a profit. Other companies will never solicit you. Your information is private."
And it's paying off. The service launched the first week of February, and Michelle is already getting signups.
"It's still early, but investors may hopefully realize that a higher touch service supported by do-it-yourself tools may be the right mix to help them discover and fix planning gaps today before time is no longer on their side."
Investors interested in learning more about Price Capital's service or signing up can visit http://www.pricecapitalcorp.com, or call 1-888-660-5435 for more information.