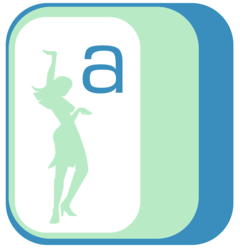 Penelope's smart and intuitive system makes it easy to use for both the practitioners and the clients as well as producing the reports that management really need to see to inform future plans.
Waterloo, ON (PRWEB) February 20, 2013
A unique, Maori-inclusive self-assessment tool developed by Laura Bell, a director in partnership with a New Zealand client of Waterloo, Ont.-based software company Athena Software, will now be made available for use for all new users of Athena's Penelope case management software application in New Zealand.
The Te Awa assessment (meaning 'the river') is a 'life wheel' where respondents self-assess their level of functioning, satisfaction and needs in 10 key areas of their life. This allows those filling out the assessment the opportunity to express their specific priorities and goals and receive service that targets those needs, while also being matched up with suitable service practitioners based on the responses.
Individuals and families are assessed using the Te Awa tool every three months, allowing service providers to track progress over time and evaluate the effectiveness of the intervention.
Bell said it was important to ensure the tool was Maori-inclusive and respected the cultural values of New Zealand's indigenous population.
"New Zealand is a bi-cultural society, so it was important that elements important to Maori be an integral part of the form. Through the various culturally-based organizations that continue to use it, the tool has proved itself successful in the indigenous paradigm of New Zealand and we are excited to test the applicability of other cultures and the western paradigm as well," she said.
Areas tracked on the Te Awa wheel include health, employment, education, parenting, substance use and housing, as well as areas for respondents to assess their family relationships, community connectedness and emotional, social and spiritual wellbeing.
Respondents also self-assess on both external and internal challenges and rate a vast variety of personal skills on a scale of one to seven, including core skills such as reading and writing, as well as life and vocational skills, among others.
Priorities and goals are also set and followed up on, with respondents asked to provide a quantifiable amount of time they are willing to spend to improve themselves.
Bell first began developing the tool while volunteering at a Maori organization near Wellington after experimenting with other self-assessment formats for the previous decade. First used at an organization in Porirua, New Zealand in early 2009, Bell said the possibilities for full application of the tool first became apparent after its introduction at Te Runanga o Kirikiriroa in Hamilton, New Zealand (http://www.terunanga.org.nz).
With Te Runanga now incorporating their use of the Te Awa assessment tool with Athena's Penelope case management system, Bell said the assessment's full potential can now finally be reached.
"As wonderful a practice tool as we believe Te Awa is, we have never realized its true potential until we saw what the team at Athena demonstrated through Penelope. In the past we had difficulty in analyzing the mountain of data on any more than an individual or small group level. Penelope has certainly been the missing link. Penelope's smart and intuitive system makes it easy to use for both the practitioners and the clients as well as producing the reports that management really need to see to inform future plans," she said.
"Penelope now offers meaningful data in real time that will provide the evidence to approach funders with more than just conjecture or anecdotal evidence. Focus can now go from just the quantitative to the qualitative as well, as Penelope provides a different way to evidence outcomes. We are grateful to the team at Athena for taking the time to understand that which was so important to us and make it happen in a real and exciting way," said Bell.
Bell is director in partnership at Te Runanga o Kirikiriroa. Her company C-Tal merged with an element of Te Runanga's commercial arm to form a new firm named I-Trok. This company provides training, practice development and implementation of Penelope to clients in New Zealand, as well as instructing other organizations on how to embed Te Awa into their service delivery process.
ABOUT ATHENA SOFTWARE
Athena Software (http://www.athenasoftware.net) is a global case management solution provider based in Waterloo, Ont., Canada. Over the past 11 years, Athena Software has grown to partner with hundreds of organizations across the globe, with over 10,000 end users of its Penelope case management solution.