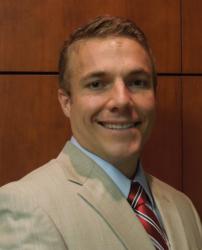 Irving, Texas (PRWEB) February 21, 2013
Dustin Tondre has joined Jones Colby & Tondre as Managing Director. In addition to working with clients as a financial advisor, Tondre is responsible for the day-to-day operations of the firm. Brad Little has also joined Jones Colby & Tondre as a Wealth Manager.
http://www.jonescolby.com/about/meet-the-team.html
Mark E. Jones, Chairman, President and CEO commented, "We are delighted to welcome Dustin and Brad to our firm. Their years of experience in financial planning, wealth management, estate planning and life insurance will bring value to our clients and strengthen our firm. Their client-centric attitudes and experiences are exactly what we look for in our professionals."
About Jones Colby & Tondre
Jones Colby & Tondre, LLC is a Registered Investment Advisor providing integrated wealth management, estate and financial planning and life insurance services to high net worth individuals and families. The firm is affiliated with TWG Insurance, one of the largest personal lines property and casualty insurance agencies in the United States, providing home, auto, umbrella, motorcycle and watercraft insurance. Both companies are headquartered in Irving, Texas.