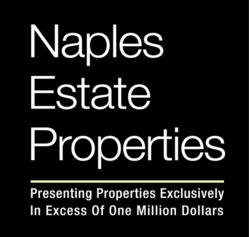 Naples, FL (PRWEB) February 20, 2013
"OKAY" resembles the Cantonese pronunciation for home, or "nguk kei". OKAY.com is a cutting edge consumer portal in China that will help drive referrals from China to our Naples Estate Properties' listings; it uses superior technology to create Hong Kong's most powerful property search.
"We are thrilled to share that our listings can now be found on OKAY.com via a prominent link in the main navigation to International Listings," said Naples Estate Properties owner, Gerard Liguori.
Now, more than ever before, Naples Estate Properties is able to reach the lucrative investment market in Hong Kong, China, as well as additional Asia-Pacific markets. Their listings on OKAY.com will be marketed in local languages such as Mandarin and Cantonese. In addition, customer support will be provided in those same languages.
This new customer portal allows high net worth clients to be introduced to the very finest real estate firms in each luxury destination, including in South Florida.
OKAY.com prides itself in offering a 'start to finish' service experience with up-to-date listings, live chat support, same-day responses, and consultants with a reputation for unmatched integrity. Their clients enjoy an uncompromised level of trust and transparency, knowing the high value they place on each of their relationships.
In 2011 OKAY.com merged with the real estate team of Asia Pacific Properties, an established leader in residential brokerage with over 25 years in the market and an industry-leading reputation for integrity and excellence in service. The result is a platform that empowers Hong Kong's top real estate professionals with the tools necessary to provide the client with the most accurate information, the greatest number of listings, and the best service in the market.
The company's ability to list on OKAY.com is a direct result of the relationship they have with Luxury Portfolio International, a member of their global network. Luxury Portfolio International is comprised of the very best independent real estate brokerages in the world. Together, they are committed to leading the way and exposing our listed estates to this new market of high net worth individuals.
For more information on Naples Estate Properties' available properties or their vast global marketing please contact (239) 262.0022 or visit http://www.naplesestateproperties.com/