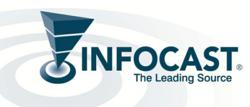 This event will catalyze the further development of storage as an effective, real-world option...
Woodland Hills, CA (PRWEB) February 20, 2013
Infocast brings its highly acclaimed Storage Week Summit to Austin, TX for the first time on April 2-4, 2013 at the historic Driskill Hotel. Texas' dynamic power markets, with its 8.4% wind penetration, massive solar potential, transmission constraints, progressive power market and supportive state policies, make it an ideal location for this year's event. Unique characteristics and needs of the Texas market will be addressed by Commissioner Kenneth W. Anderson, Jr. from the Public Utility Commission of Texas and Kenneth Ragsdale of the Electric Reliability Council of Texas (ERCOT).
The Storage Week Summit 2013 will also feature discussions of several large-scale commercial developments, including Duke Energy's recently announced completion of its 36 MW Notrees Energy Storage Project in West Texas. Keynote speaker Dr. Imre Gyuk, program manager for energy storage at the Department of Energy (DOE) remarked that "completion of this project represents a singular success for Duke Energy, for the DOE, and for the entire energy storage community in the U.S." Dr. Gyuk will be joined by Jeff Gates of Duke Energy, Audrey Fogarty of Xtreme Power and representatives of AES Energy Storage who will discuss their projects.
Utility and renewable project developer energy storage initiatives will also be a major focus area at this year's Summit. Representatives from the Federal Energy Regulatory Commission (FERC), CPS Energy, Con Edison, Jinko Solar, Pacific Gas and Electric, PJM Interconnection, and Seattle City Light will discuss how energy storage is being incorporated in generation, transmission and distribution plans and operations.
The 6th Annual Storage Week will once again bring together the people who are making storage a reality. It will provide an unprecedented view of real-world projects, systems modeling and performance results. This event will catalyze the further development of storage as an effective, real-world option in the hands of utility resource planners and distribution engineers, renewable business developers and project managers, transmission developers, balancing authorities and grid operators.
For more information, to register for the summit, or to join us as a sponsor, visit the event website at infocastinc.com/storageweek13 or contact Infocast events at 818-888-4444.
About Infocast
For over 25 years, Infocast has produced the highest quality events, tailored to the needs of the industries we serve. We intensively research the marketplace, pulling from an extensive network of experts to give you the information and connections to succeed.