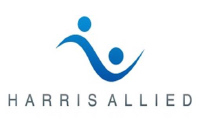 For example, game-changing tech talent expects feedback on their phone or in-person interviews within 24 to 48 hours. That's typical of the competitive job environment for this kind of star talent.
New York, NY (PRWEB) February 20, 2013
Having an efficient recruiting process in place is necessary to acquire top technology talent in today's environment, say experts at Harris Allied, an executive recruiting firm. According to Harris Allied Managing Director Kathy Harris, even some of the most desirable companies to work for lose coveted candidates to competing offers because their own recruiting process was too slow and cumbersome.
"It's such a shame when a strategic hire falls through because the hiring company did not extend the offer quickly enough or was not proactive in demonstrating sustained interest in a top candidate," notes Harris. "For example, game-changing tech talent expects feedback on their phone or in-person interviews within 24 to 48 hours. That's typical of the competitive job environment for this kind of star talent.
"Size is irrelevant. We are seeing how the small, nimble technology companies as well as the Street's largest investment banks and those on Fortune's list of most respected companies alike make their recruiting process a priority from a corporate standpoint in their quest to acquire high-impact talent," she says.
According to the recent Harris Allied Tech Hiring and Retention Survey, finding and hiring good talent within the technology realm is the number one concern among senior executives, hiring managers, and team leaders, with more than 41% in agreement. The survey also revealed how companies went about attracting these kinds of tech pros, with 38.2% saying they offered great opportunities for career growth and 28.2% saying they offered opportunities for professional development to that end.
"It may seem counter-intuitive, but compensation and benefits packages, while important, were not seen as the most effective recruiting tools, according to our survey," Harris adds.
Harris Allied offers the following suggestions to employers who are actively recruiting star tech talent in this competitive environment:

Involve the stakeholders. Make sure HR and the hiring managers are aligned and responsive. We're seeing senior executives involved with recruiting top talent throughout the interview, offer, and on-boarding process. It sends the message that the stakeholders are invested in the candidate's success when key execs are involved with recruiting them.
Have a clearly defined compensation budget in place. When your comp package is out of line with your job requirements, the result can be a long and frustrating search. In a fluid market where everyone is vying for top talent, it's important to know how your package impacts your talent acquisition strategy.
Have an efficient process for candidate feedback. From the first resume review to post interview feedback, timely communication is key. We've recently seen a company wait three weeks to extend an offer to a top candidate due to internal red tape. By the time they were ready, a competitor had already moved in and the candidate accepted their offer.
Be prepared to discuss the long-term career opportunity with the candidate. Technology pros are drawn to opportunities to get their hands on the latest technology, to work in blended teams, and to gain exposure within the organization for their contributions. Team leaders need to be able to lay out a career path for the candidate, as well as clearly demonstrate where those opportunities that will allow them to continue to advance their skill sets are.
"Recruiting tactics have come a long way from promoting casual Fridays and the ability to bring your dog to work as incentives to join a company. Today, the corporate culture is defined by career advancement and professional development opportunities. With peak hiring season upon us until mid-spring, it's a good time for companies to look at their recruiting process and make the necessary adjustments so that they can compete effectively to acquire top tech talent," notes Harris.
About Harris Allied
Harris Allied provides premier executive search, technology and quant analyst placement services to the financial services, professional services, consumer goods, digital media and tech industries. The firm represents clients who are at a variety of growth stages: from tech start-ups to established industry leaders. Harris Allied's client-centric approach allows the firm to objectively assess the strengths of qualified candidates and thoughtfully match them with the right opportunities.For more information visit http://www.harrisallied.com. To view Harris Allied's corporate video, "For Each of Us, It Starts with a Moment," visit http://www.youtube.com/harrisallied.