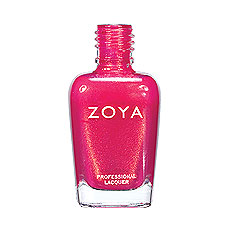 We now have an incredible range of hand and foot beauty products available to our customers.
(PRWEB) February 23, 2013
eNail Supply, the popular online retailer of top beauty brands for hands, feet and nails have achieved a milestone this month. The expansion plans they announced late last year and recently reported on are now complete. Key to the expansion was identifying the leading brands, most popular amongst their loyal customers, like wholesale Essie nail polish.
Particularly amongst the beauty professionals who are their most regular customers, products like Zoya nail polish are big sellers.
CEO of eNail Supply, S Arya was delighted and relieved the expansion is complete, saying, "It has been hard work for the management team and I these last few months. However, we are delighted our expansion plans ran so smoothly and everything went to plan. We now have an incredible range of hand and foot beauty products available to our customers. They are particularly interested in our new range of Creative Nail Design products, the CND Shellac being one of our highest sellers. We are sure that the high sales figures will continue to rise in the coming months too."
eNail Supply took this bold step late last year after breaking all their annual sales records. They used customer feedback and sales figures to identify exactly where the range expansion was needed. Their wholesale Essie nail polish collection and the Zoya nail polish range came out top for urgent expansion, closely followed by the Creative Nail Design products and CND Shellac that are so popular.
Mr Arya finished by saying, "I want to thank the entire eNail Supply team for their hard work and dedication during the last few months. I am sure we will all reap the benefits of these positive changes."
eNail Supply now plan to spend some time monitoring how sales figures are developing and speaking to their regular customers for feedback. It is already looking like things are going to continue in a positive direction.
The company also reported a large increase in new customers since the beginning of 2013. They put this growth down to their dedicated team of professional beauty advisers who are helping to give the company a highly regarded reputation as the best in the beauty profession.
Their vast range of top brand beauty products is also the reason for their popularity. They are consistent with their pricing and the availability of stock. Important factors when dealing with professional in any industry but particularly important to the beauty professionals they serve.
About us
eNail Supply supplies professional and salon-quality beauty products for the hands, feet and nails. It stocks a huge rand of brands like the popular brands, including wholesale Essie nail polish, Zoya nail polish, CND Shellac and the Creative nail design range, for shipping worldwide. eNail Supply supplies to licensed nail technician, aesthetician, depilatory professionals and beauty consultants as well as regular shoppers. It offers worldwide delivery and complimentary help and advice from a team of qualified technicians.