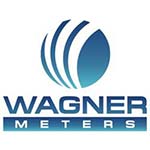 Rogue River, OR (PRWEB) February 21, 2013
Wagner Meters is proud to be part of a new resource app for iPhone and Android smartphones developed by Woodworker's Journal to enhance tool effectiveness and longevity through comprehensive maintenance practices.
Called "Power Tool Tune-Up," the app covers maintenance routines with articles, photos, videos and related links for common woodworking tools like planers, air compressors, saws, drill presses and of course, moisture meters. The app also includes a chart on usable moisture rates for lumber.
All tools, including wood moisture meters, function best and provide the greatest accuracy when properly maintained. From routine storage and use to on-site calibration, moisture meters and all other woodworking tools provide the most accurate results when used according to manufacturer's maintenance guidelines.
With advanced technology, accurate measurements and unsurpassed customer service, Wagner Meters' full line of moisture measurement tools offers a solid investment for the workplace. To learn more, visit http://www.wagnermeters.com/woodworking.php
About Wagner Meters
For over 40 years, Wagner Electronics has been recognized as the world leader in providing advanced moisture measurement and management solutions to the construction industry. We offer a variety of meters designed to measure pH and relative humidity for concrete installations. Learn more about Wagner Meters at http://www.WagnerMeters.com or connect with us on Facebook or Twitter.