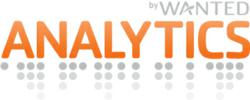 New York, NY (PRWEB) February 20, 2013
Over the past 90 days, more than 252,000 jobs were advertised online in the San Francisco and San Jose area of the United States, according to WANTED Analytics™ (http://www.wantedanalytics.com), the leading source of real-time business intelligence for the talent marketplace. While tech talent remains in-demand, hiring for IT specialists only accounts for 24% of all online job postings in the Silicon Valley. Hiring demand for jobs that aren't IT-related has grown 14% in the past year in the Silicon Valley, compared to the 10% year-over-year growth seen for technical positions.
The occupations, not IT-related, with the most demand in the San Francisco and San Jose metro areas include:
1. Marketing Managers
2. Registered Nurses
3. Executive Secretaries and Administrative Assistants
4. Retail Salespersons
5. Supervisors/Managers of Retail Sales Workers
6. Sales Managers
7. Accountants
8. Management Analysts
9. Industrial Engineers
10. Market Research Analysts
IT hiring has grown about 10% year-over-year in the Silicon Valley; however, demand for 70% of the above jobs exceeds this rate. The only occupations of the 10 listed above that grew slower than 10% in San Francisco and San Jose were Administrative Assistants, Accountants, and Industrial Engineers.
As more employers grow their operations in the Silicon Valley area, hiring demand is likely to be more difficult across the board. However, conditions will depend on each position and the specific skills required in the job. According to the Hiring Scale™, Marketing Managers are the hardest-to-fill position of the above 10 occupations. The Hiring Scale scores marketing positions as a 93 (out of a possible 99, where 99 would represent the most difficult situation.) Other jobs likely to present challenges for sourcing potential candidates are Industrial Engineers and Sales Managers. Fierce competition among employers to attract potential candidates will place stresses on the available talent pool, and is likely to create a longer time-to-fill and cost-per-hire.
On the other hand, the Hiring Scale also shows that Retail Salespersons and Administrative Assistants are likely to be less challenging. Recruiters filling these open positions are likely to spend a shorter time sourcing candidates. Retail Salespersons in the Silicon Valley score a 33 on the Hiring Scale and Administrative Assistants score a 39.
The Hiring Scale measures conditions in local job markets by comparing hiring demand and labor supply. The Hiring Scale is part of the WANTED Analytics platform that offers business intelligence for the talent marketplace.
To see additional charts and detail, please visit http://www.wantedanalytics.com/insight.
The Hiring Scale is available at http://www.hiringscale.com.
About WANTED Analytics™
WANTED Analytics™ helps recruiting organizations make better decisions faster with real-time business intelligence on jobs, employers, and talent. Analytics brings together, for the first time, years of hiring demand and talent supply data to create a true talent intelligence platform for hard-to-fill positions.
Clients in the staffing, HR, RPO, media, and government sectors use WANTED Analytics™ to find sales leads, analyze employment trends, gather competitive intelligence, forecast economic conditions, and source hard-to-fill positions.
About WANTED Technologies Corporation
WANTED Technologies (TSX-V:WAN) provides real-time business intelligence for the talent marketplace. Founded in 1999, the company's headquarters are in Quebec City, Canada, and it maintains a US-based subsidiary with primary offices in New York City. WANTED began collecting detailed Hiring Demand data in June 2005, and currently maintains a database of more than 700 million unique job listings. For more information or to sample WANTED's services, visit http://www.wantedanalytics.com.
WANTED is also the exclusive data provider for The Conference Board Help Wanted OnLine Data Series®, the monthly economic indicator of Hiring Demand in the United States.
The TSX Venture Exchange does not accept responsibility for the adequacy or accuracy of this release. Any statement that appears prospective shall not be interpreted as such.
###