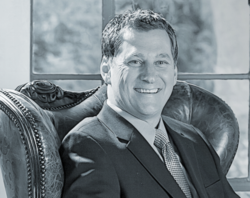 "We will build your client base and significantly increase your financial success. I guarantee it."

Andy Jacob, CEO
Jacob Consulting Group
New York, New York (PRWEB) February 19, 2013
Andy Jacob, best known as one of the world's leading sales and marketing gurus, has created a revolutionary platform designed to guarantee his client's success. Jacob, the renowned online entrepreneur and business owner is now offering the world's first guarantee for companies who hire his Business Consulting Group. Jacob's no fail guarantee is sure to shake up the Business Consulting Space, and his no-fail guarantee is now available to leaders and CEO's who hire his team to consult on achieving accelerated revenue growth.
Jacob, the founder of several successful companies including World Wide Financial, Blue Financial, and Inc.500 LeadPile, and Jacob Media Group, brings over 20 years of real-world experience to his consulting program, and his ground-breaking approach to Hyper-Revenue growth has received rave reviews. Jacob offers impactful training for CEO's, business owners and senior executives, and is the first consultant in the world to guarantee his results. Jacob's business and sales training guarantees accelerated revenue growth for his clients, and helps leaders make better strategic decisions which leads to powerful results.
Andy explains, "Achieving unfounded results is not built on luck, but by creating a concrete sales cycle centered around strategy, training, and implementation. If you want your sales team to close more business, I would love to speak to you directly about my guarantee". Jacob says, "I believes that leaders get paid to identify opportunity, and a very large opportunity exists by optimizing a corporation's sales cycle. Many leaders don't clearly define their expectations, nor hold people accountable for results. We will."
Jacob's consulting will elevate your companies close rates and create several new sales channels to maximize growth. Jacob continues, "We will build your client base and significantly increase your financial success. I guarantee it."
About The Jacob Consulting Group:
The Jacob Consulting Group provides expert "real-world" guidance that help CEOs, business owners and senior sale executives become better leaders, have a stronger sales force, and ultimately achieve powerful results. The Jacob Consulting Group specialize in assisting your organization to dramatically increase its sales by fine-tuning your current approach, providing you with solution-based strategies to ensure you connect with your clients in the most powerful way possible, and dramatically improving your closing percentages. Jacob and his team will give your organization the leading edge it needs to compete at the highest level in today's highly competitive marketplace. Jacob is available to his clients worldwide.