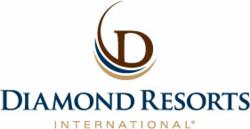 Las Vegas, NV (PRWEB) February 19, 2013
Diamond Resorts International® (Diamond), a global leader in the hospitality and vacation ownership industries, proudly announces that Flamingo Beach Resort in Philipsburg received The Daily Herald Award for Best Resort in St. Maarten for 2012.
Recognition is awarded annually based on ballots cast by local voters in St. Maarten. Awards are made in multiple categories including best restaurant, spa, salon, nightclub and casino. Voters select their favorite businesses for each category and then submit their choices to The Daily Herald.
Earning the Best Resort award for 2012, Flamingo Beach Resort is situated on the Dutch side of the island and boasts a beautiful private beach overlooking the crystalline splendor of the Caribbean. Well-equipped accommodations offer soft and sumptuous furnishings to deliver the ultimate in comfort and relaxation. With resort-style amenities and all the modern conveniences of home, this beachfront retreat promises the ideal island getaway for romantic retreats and relaxing escapes.
According to Stephen J. Cloobeck, Founder and Chairman, Diamond Resorts International®, "We are proud to receive this award from The Daily Herald and appreciate all who voted to make Flamingo Beach the Best Resort of 2012. We strive to deliver customer service that is worthy of recognition every day, and it's an honor to be acknowledged for all of our hard work."
Diamond Resorts International®, with global headquarters in Las Vegas, Nevada, is one of the largest hospitality companies in the world with a network of more than 260 vacation destinations located in 28 countries throughout the continental United States, Hawaii, Canada, Mexico, the Caribbean, South America, Central America, Europe, Asia, Australia and Africa. Offering simplicity, choice and comfort to more than 490,000 owner-families through our branded hospitality service, Diamond Resorts International® is dedicated to providing its guests with effortless and relaxing vacation experiences every time, for a lifetime.
Annually, nearly 1.4 million owners, members and guests enjoy the simplicity, choice and comfort Diamond Resorts International® offers through our branded hospitality experience.
About Diamond Resorts Corporation
Diamond Resorts Corporation and its subsidiaries develop, own, operate and manage vacation ownership resorts and, through resort and partner affiliation agreements, provide owners and members with access to 79 managed resorts, 180 affiliated resorts and hotels and four cruise itineraries through THE Club® at Diamond Resorts International®. To learn more, visit DiamondResorts.com.