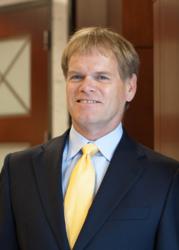 "Higher Education is already at tremendous risk – and the added threat of losing federal funding just puts more fuel on the fire. Lee Connellee - CEO, The MLC Group
Charlotte, N.C. (PRWEB) February 21, 2013
On February 20th, The MLC Group, a strategic planning consultancy, responds to a recent article from Eric Kelderman of The Chronicle of Higher Education, reporting on President Obama's in his 2013 State of the Union address seeking major changes in the accountability system for higher education.
The article states that "Mr. Obama laid out his broad intent to hold "colleges accountable for cost, value, and quality," including a call to set benchmarks for affordability and student outcomes as criteria for receiving federal student financial aid. Regional and national accreditors are now the primary gatekeepers for access to those dollars."
The article goes on to state "New benchmarks, could be incorporated into the existing accreditation system," or created "by establishing a new, alternative system of accreditation that would provide pathways for higher-education models and colleges to receive federal student aid based on performance and results."
Lee Connellee, President of The MLC Group, responds to this article by saying that "Higher Education is already at tremendous risk – and the added threat of losing federal funding just puts more fuel on the fire. This seems to be a time of extraordinary (potential) change in higher education. If indeed the President's proposals come to fruition, the need for colleges and universities to have carefully developed strategies is unprecedented."
Connellee continues, "the institutions that start thinking today about their future now will mitigate the challenges that are looming in this sector. In particular they need to consider:

Their distinctive capabilities and what threats the future of rising costs and technological advancements have on those capabilities
New models of learning that are replacing the traditional lecture model (ie. MOOCS and other on-line opportunities)
High cost residential campus
Ongoing trends to increase percentage of non-tenured faculty relative to that of tenured faculty
The traditional roles of the University are being displaced by "Certification Programs" that offer more specific training and outcome based objectives.
The need to prepare students to both think critically and develop strong job skills, while not losing the value of a liberal arts and well-rounded education.
Connellee adds, "Innovation is critical to the future of Higher Education." Colleges and Universities need to engage actively in strategically planning for a new future that responds to the changing needs of its students/stakeholders, leverages technology, rethinks current staffing and education program models that addresses affordability, quality and student outcomes.
"The organization that is willing to respond to the marketplace and the changing needs of its stakeholders will have a strong competitive advantage over those that remain fixed in the past."
The MLC Group – Because business needs clarity.
The MLC Group is a new breed of hybrid management consultants who bring innovative ideas and creative thinking strategies to organizations that want to improve the way they do business. The firm specializes in delivering world class strategic planning and facilitation services to executive teams using its proprietary VSE ProcessTM. Their services are designed to bring clarity to planning for the future as well as managing the day to day.