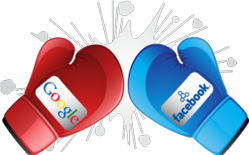 Facebook graph search has great potential for marketers, especially for local business.
Charlottesville, VA (PRWEB) February 19, 2013
The launch of Facebook's Graph Search has made waves in the digital community, with speculation that it could topple Google at the top of the search hierarchy. Join search engine marketing agency Search Mojo as President and CEO Janet Driscoll Miller and Social Media Specialist Michelle Doty discuss the real impact of Facebook Graph Search on Google search and what it means for marketers. The webinar, Understanding Facebook's Graph Search: Is It Really a Google Search Killer? will be held on Thursday, February 21 at 2:00 p.m. ET.
The immediate aftermath of Facebook's announcement of Graph Search brought abundant speculation about how it will affect Google search. During this webinar, Miller will provide details on what Facebook Graph Search is, showing how it compares to other search engines and explain if it really is a threat to Google search. Doty will explain why businesses and marketers should pay attention to Facebook Graph Search as a potentially powerful marketing tool, and what it could mean for Facebook users from a privacy perspective.
"Many have deemed Facebook Graph Search a 'Google killer'," said Miller. "While Facebook Graph Search has many potential uses for marketers, it actually works very differently than traditional search engines, like Google and Bing. I'll walk through how Facebook's Graph Search works and the differences between it and traditional search."
"Facebook Graph Search has great potential for marketers, especially for local business," said Doty. "I'll discuss ways proactive organizations can edit their Facebook pages and revamp their Facebook strategies to get the most out of this new tool."
To register for this informative webinar, go to http://www.search-mojo.com/graph-search.
About Search Mojo
Recently ranked on the prestigious Inc. 5000 list as one of the fastest growing businesses in America, Search Mojo specializes in search engine marketing, social media advertising, content marketing and analytics services. Founded in 2005, Search Mojo uses the latest information and techniques to help companies improve their conversions and lead generation through search and social tactics. Learn more about Search Mojo at http://www.search-mojo.com or read our blog, Search Marketing Sage, at blog.search-mojo.com.