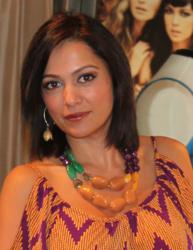 We are fortunate to have Java join our team. Her versatile experience in marketing and communications are impressive and fit exceptionally well with our corporate culture and business objectives.
Louisville, KY (PRWEB) February 21, 2013
BSG Financial LLC, a provider of profit-enhancing programs and marketing services to the financial industry, announced today the addition of Java Nichols as director of marketing. Java brings over 15 years of experience in corporate communications, public relations and marketing, in manufacturing, government affairs and healthcare.
In this position, Java will be responsible for the branding of the new BSG Financial web site, public relations and social media. She will lead the marketing effort for the company's profit-enhancement programs, including Re$ubmitIt®, CourtesyConnect®, ExpenseMark®, and SociaIQ/InsightIQ.
Prior to joining BSG Financial, Java was leading the marketing campaign for Norton Brownsboro Hospital. Before moving to Louisville, Java worked for Cummins Inc., a Fortune 500 Company, as the communications manager and editor-in-chief of the internal employee network for six years. After that, she served as the spokesperson and director of public and media relations for Corrections in the State of Indiana.
Java attended The University of Memphis in Memphis, Tennessee., where she earned a master's of arts degree in business communications.
About BSG Financial
Louisville, Ky.-based BSG Financial develops and manages innovative, profit-enhancing programs for the financial industry. The company offers CourtesyConnect®, the industry's first cloud-based overdraft management system, Re$ubmitIt, an electronic check recovery service, a Sale/Leaseback program to help banks and credit unions generate capital from non-earning depreciated assets, ExpenseMark®, a cost reduction program, and SocialIQ /InsightIQ, solutions designed to capitalize on social media management and compliance for financial institutions.
BSG Financial, recognized by Bank Technology News as an industry innovator, is privately owned and serves financial institutions nationwide whose assets range from $100 million to more than $35 billion. For more information about the company, visit http://www.bsgfinancial.com/.
###