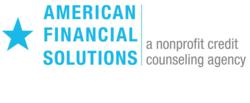 Not viewing your credit reports is like gambling with your financial future.
(PRWEB) February 26, 2013
The Federal Trade Commission's February 2013 report, which shows that as many as 26% of people have an error on their credit report, has many people very nervous. And it should, says Becky House, Education Director for American Financial Solutions, "when those errors are examined along with the Consumer Financial Protection Bureaus' report that only 20% of consumers check their credit report each year, it signals big problems for many Americans," (CFPB, 2012).
These problems typically come in the form of increased expenses or lost revenue. Errors are the most important reason to check a credit report. A significant error can prevent someone from obtaining employment or opening a credit account. They can also be a factor in paying higher insurance rates, interest rates, and deposits for utilities and housing rentals. Below are reasons people often fail to check their reports and why those reasons are detrimental to good financial health.
According to House, one reason people fail to check their credit reports is because they are not aware of the website set up by the three major credit bureaus in accordance with the Fair and Accurate Credit Transactions Act (FACT Act). The site http://www.annualcreditreport.com offers one free credit report, from each one of the major credit bureaus, every 12 months. Everyone one has a right to know what information is being distributed about them to other agencies and companies.
The second reason for not checking credit reports is fear. Many people are worried about the negative information they may find in their reports. However, most people are pleasantly surprised when they view their report. "People often tell me their reports are not as bad as they thought they were going to be," said House. If there are negative items, it is a perfect opportunity to sit down with a certified credit counselor and determine a plan for taking care of those accounts.
A final reason why people may fail to review their credit reports is complacency. They believe that their report is fine or they believe that their report is so bad, that no one would want to steal their information. While both beliefs may be accurate, House says, "It's like gambling with your financial future."
Even if someone has negative credit items, another person's negative items could end up on the report as well. For example, a young woman left the country for a few years and when she returned, she was told she needed to pay a higher deposit to rent an apartment. When she checked her credit report she discovered that, in addition to a few very old accounts of her own, she had medical bills incurred in a local hospital. These bills were created while she was out of the country. No one wants someone else's bad credit on their report.
If someone has good credit, it is equally important to review the report regularly. It would be embarrassing to apply for a loan and be turned down, simply because negative information ended up on the credit report and the person was unaware. More importantly, the sooner an error is found, the easier it may be to remove it.
American Financial Solutions (AFS) is a non-profit financial education and credit counseling agency. Accredited by the National Foundation for Credit Counseling and the Association of independent Consumer Credit Counseling Agencies, AFS is committed to helping people improve the quality of their lives through financial education and counseling. Check us out on Facebook, Google+, Twitter or Pinterest.
Sources:
Federal Trade Commission. (2013). In FTC study, five percent of consumers had errors on their credit reports that could result in less favorable terms for loans. Retrieved February 19, 2013.
Consumer Financial Protection Bureau. (December 2012). Key dimensions and processes in the U.S. credit reporting system; A review of how the nation's largest credit bureaus manage consumer data. Retrieved February 19, 2013.