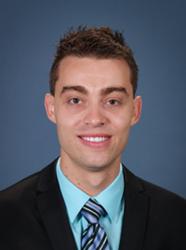 I'm passionate about providing my patients with an exceptional experience and a beautiful smile.
Tampa, FL (PRWEB) February 20, 2013
Coast Dental has a new way to help people smile now that it's adding a comprehensive orthodontics program at its five practices located in Gainesville, Tallahassee, St. Augustine and Orange Park. Orthodontist Pavel Ivanov, DMD, MS, will offer a wide variety of services including early treatment, traditional braces, clear bracket braces, Invisalign® clear aligners and ClearCorrect™ aligners to correct orthodontic problems including crowding, crossbite, open bite, protruding teeth, teeth that erupted in the wrong place, gaps between teeth and jaw misalignment.
For a limited time, Dr. Ivanov will offer adults and teenagers special savings on both traditional metal braces and clear bracket braces. Monthly payments start at $115 with $199 down on a 24-month treatment program.* For offer details and to make an appointment for a free consultation, visit CoastDentalOrtho.com or call 1-800-32-SMILE.
Dr. Ivanov will see patients as young as six years old, unless the child's doctor or dentist has recommended an earlier evaluation. The American Association of Orthodontists recommends children receive their first orthodontic consultation by age seven to spot any problems with jaw growth and emerging teeth.
Dr. Ivanov will coordinate orthodontic care with both Coast Dental and non-Coast Dental general dentists and will treat patients at these five locations starting in March:
Coast Dental Anastasia Island
1081 A1A Beach Blvd.
St. Augustine, FL 32080
(904) 471-3291
Coast Dental Blairstone
2700 Blairstone Rd., #B
Tallahassee, FL 32301
(850) 877-4313
Coast Dental Fleming Island
5000 U.S. Hwy. 17 S., #4
Orange Park, FL 32073
(904) 215-7855
Coast Dental Gainesville
5021 NW 34th St, #A
Gainesville, FL 32605
(352) 371-7766
Coast Dental Tallahassee
1329 E. Tennessee St.
Tallahassee, FL 32308
(850) 878-7999
Coast Dental began offering orthodontics at more than two dozen locations in Florida and Georgia last year. "Coast Dental has a long history of offering general dentistry services and specialty services such as oral surgery, periodontics and endodontics. It was a natural fit to expand into orthodontics," said Dr. Cindy Roark, Coast Dental's Chief Clinical Director. "Our goal is to create beautiful, healthy smiles, one patient at a time."
"I'm passionate about providing my patients with an exceptional experience and a beautiful smile," said Dr. Ivanov. "It begins with the consultation, when we talk about the patient's goals and how we can accomplish them."
Dr. Ivanov earned his doctoral dental degree, a master's degree in science, and his certificate of orthodontics from Nova Southeastern University College of Dental Medicine in Ft. Lauderdale, FL. He completed his undergraduate studies at the University of South Carolina in Spartanburg, SC. He is a member of the American Association of Orthodontists and the American Dental Association.
Coast Dental accepts more than 200 types of insurances, plus offers financing plans. For more information about braces, clear aligners and other options to straighten crooked teeth, please visit http://www.coastdentalortho.com.
###
About Coast Dental
Coast Dental, P.A., with its professional associations, is one of the largest providers of general and specialty care in the United States with more than 180 affiliated practices operating as Coast Dental, SmileCare and Nevada Dental Associates in Florida, Georgia, California, Nevada and Texas. Coast Dental Services, Inc. is a privately-held practice management company that provides comprehensive, non-clinical business and administrative services to its affiliated practices. The company is headquartered in Tampa, Florida. For more information, visit CoastDental.com.
Disclaimer:
*Offer valid only in select locations offering orthodontic services; refer to website for participating locations. Restrictions apply. Offer valid for patients without insurance, discount dental plans or SmilePlus®. Offer good in absence of gum disease. Standard 24-month treatment program; appliances not included. Ask office for promotional pricing on cases extending beyond 24 months. Down payment and monthly payments available to qualified applicants. Actual amounts may vary. Alternative financing also available. See office for details. Minimum fee only. Fee may vary with complexity of case. The patient and any other person responsible for payment has a right to refuse to pay, cancel payment or be reimbursed for payment for any other service, examination or treatment that is performed as a result of and within 72 hours of responding to the advertisement for the free, discounted fee or reduced fee service, examination, or treatment. The dentists and hygienists are employees or independent contractors of Coast Florida P.A. or Coast Dental, P.A., (Adam Diasti, DDS, DN12490). © 2013 Coast Dental. All rights reserved. CD-101527