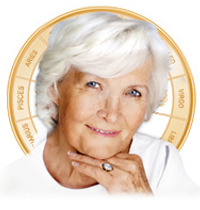 Phoenix, AZ (PRWEB) February 25, 2013
Premium Astrology works in the provision of quality astrological reports and services for clients seeking information and support on their path of enlightenment. Among the many services provided, Premium Astrology offers personal and individual reports that cover a broad range of topics and information related to the fields of astrology, numerology, and personal growth. In addition to these many services, Premium Astrology has recently launched a multi-pronged social media platform for the many branches of their astrology and numerology services. Each of the prongs on their social media platforms offers an individual platform where readers and loyal clients of Premium Astrology can gain even more insight and information that will assist them on their own journey of personal growth, at absolutely no cost. Unlike many other companies offering services in the fields of astrology and numerology, under this wide umbrella of services offered by Premium Astrology is a customer care team that is leading the way for Astro Clairvoyant Norah Guide to receive rave reviews. Every day Norah Guide is blessed with another rave review from more of her clients, making her one of the most credible and accessible astrologers to date.
Often times those interested in the areas of personal growth will seek the services of an astrologer, numerologist, or reader in the fields of psychics and mediums in order to achieve more clarity and direction in their lives, or merely to provide them with support or information about their own individual journey. Unfortunately what happens for many people in this day and age, is that the services and care sought often ends after one individual report or experience. Either this happens, or one unfortunate experience with a less than reputable service provider puts a bad taste in the mouths of clients seeking assistance or information with these types of service providers. The team behind the multiple services offered through Premium Astrology stands out from the crowd of individuals offering their services in this field, to show a level of commitment and support to their clients that is quite possibly unsurpassed in this field.
The testimonial pages on the websites of Premium Astrology speak for themselves in terms of the quality, commitment, and reliability of the services offered with this company. In addition to these testimonies, the multiple platforms of social media sponsored through Premium Astrology are home to thousands of people who have benefited from the services and care that Premium Astrology provides. The superior client care team at Premium Astrology exudes a flawless attention to detail in terms of meeting the needs of every single one of their clients and friends, all day, every single day of the year. Their customer support line is available toll free during the business hours of the week, and a live online chat line is available to those seeking care twenty-four hours a day, seven days a week.
"You are so beautiful you have helped so many people to the core of their desires and soul you are beautiful and blessed! Thank you for everythinggg!" ~ Ariella on Facebook
"Thanks Norah, its wonderful to have you in life. Good day and week ahead! Warm Regards." ~ Dr. Aman Biswas
"My son came home yesterday and we left the airport and went to a park where we said healing prayers and ask forgiveness and kindness for all those who are hurting and then a rare red hawk came and join us. Nature can have such a powerful effect. Thanks for all your insights, you truly are a positive force." ~ Elizabeth on Facebook
When it comes to client care and customer support, Premium Astrology leaves no stone unturned for any one of their clients and friends. Through all of these services and provisions, it is clear that Premium Astrology goes above and beyond what would be considered the bare minimum in customer service, which is exactly why they put the C in Client Care, all day, every day of the year.
###
Premium Astrology is proud to have had the privilege of helping men and women all over the world enhance the quality of their lives through services of spiritual enlightenment. Premium Astrology provides fast and reliable astrological reports and a wide variety of other services through the experience of Astro-Clairvoyant Norah Guide. The individual success of each of their clients is their highest priority, and Premium Astrology is available to provide live support twenty-four hours a day seven days a week.