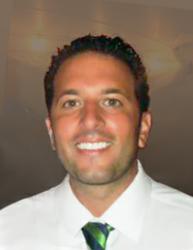 Lexington, MA (PRWEB) February 20, 2013
Provia Labs' Store-A-Tooth™, a leader in dental stem cell preservation, today announced the appointment of Angelo (AJ) Vacanti as a new territory sales manager covering all of New England. Vacanti brings over 10 years of acquired knowledge in the field of stem cell regeneration to his new role. His deep understanding of the science of stem cells and cryopreservation will be a strong asset in educating the New England dental professional community about the benefits of stem cell banking.
Vacanti will be responsible for providing education, training and staff support to dental practices who offer Store-A-Tooth to patients. He will also be very active in the community, educating families and other medical/healthcare professionals on stem cell preservation.
Vacanti joins Store-A-Tooth as one of the top Clinical Consultants at Viacord, one of the pioneers in cord blood stem cell banking. Vacanti began with Viacord during its early stages, and helped grow the company into one of the most recognized and trusted brands in stem cell preservation. Today, more than 80 diseases are treatable by cord blood stem cells and thousands of transplants have taken place.
According to Howard Greenman, CEO of Store-A-Tooth, "Angelo's vast knowledge in both stem cell banking and cryopreservation will help to further inform New England families of their options for preserving their child's stem cells for potential future use. He is a tremendous asset to our growing team and to the New England dental community as they introduce this new service to their patients."
Stem cells are present in healthy teeth, and can easily be collected as a child looses baby teeth, or from teeth being pulled for orthodontia, or wisdom teeth extractions. Dental stem cell preservation gives families the opportunity to store their child's stem cells long after birth for potential use in therapies for conditions such as type 1 diabetes, spinal cord injuries, stroke and neurological disorders.
###
About Provia Laboratories, LLC
Provia Laboratories, LLC (http://www.provialabs.com) is a health services company specializing in high quality stem cell biobanking (the collection, transport, processing, and cryogenic storage of biological specimens). Its dental stem cell banking service, Store-A-Tooth™ , gives parents the option to store stem cells today to protect their children's health tomorrow. Store-A-Tooth preserves stem cells from baby and wisdom teeth that would otherwise be discarded, so parents can be prepared for advances in stem cell therapies that someday may help treat conditions such as type 1 diabetes, spinal cord injury, heart attack, stroke, and neurological disorders like Parkinson's and Alzheimer's.
For more information about Store-A-Tooth™ dental stem cell banking, please call 1-877-867-5753 or visit us at http://www.store-a-tooth.com or 'Like' Store-A-Tooth at http://www.facebook.com/storeatooth.