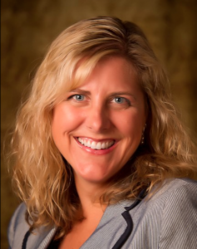 We see Digital Agency Services as critical for Media Partners to become more of a comprehensive resource to advertisers, greatly extending market share, and as an opportunity to increase value and revenue on the digital side of the business.
Rockland, Maine (PRWEB) February 20, 2013
Dream Local Digital has announced rapid North American expansion of its Media Partner Program. Dream Local Digital is taking its established industry success and applying it in its Media Partnership program, offering a broad array of services to help media organizations increase digital revenue streams. With this expansion Dream Local Digital will broaden its scope to work with organizations throughout North America, providing training and consulting to create new revenue opportunities for partners in markets of all sizes, enabling media organizations to better serve their advertisers and clients with online marketing and social media offerings.
A partnership with Dream Local Digital allows media companies to maintain existing client relationships while tapping into Dream Local Digital's industry expertise to expand their offerings and deepen relationships in the digital era. "Our mission is to help you grow your digital revenue, deepen your relationships with advertisers, and diversify your revenue streams by reaching more small and medium-sized businesses," said Shannon Kinney, founder and client success officer.
Beyond simply providing new products for sales teams, Dream Local Digital takes a customized, strategic approach with each partner, exploring various ways to grow clients' digital revenues. By looking at a partner's unique operation, Dream Local Digital provides online tactical plans that align closely with existing strategies, better equipping sales teams for success. The company provides sales training and support, proposal assistance, creative services and design, social media channel management, content creation and management, reputation management, e-mail marketing, search engine optimization and marketing, video, mobile services, and more.
The company's goal is to help partners build and strengthen relationships. With those relationships, Dream Local Digital expects its partners will become their advertisers' primary advisor when comes to spending marketing dollars.
About Dream Local Digital: Dream Local Digital is a marketing agency specializing in interactive media, marketing, SEO and social media. Dream Local Digital works with media companies, ad agencies, and directly with small to medium-sized businesses on all aspects of their online marketing plans, from website development to social media and e-mail marketing. Dream Local Digital's expertise includes more than 20 years in media, 15 years in Internet product development and marketing, small business ownership, newspaper publishing, and more than seven years of consulting experience for companies large and small all over the world.
For more information about Dream Local Digital, visit our website, send us an email at dream(at)dreamlocal(dot)com, or contact the main office at 207.593.7665. To stay in touch, follow us on Facebook, Twitter, LinkedIn, and Google+.